Looking for a safe, complete Mouth Makeover? Hua Hin in Thailand might be the right place for you.
Thousands of international patients have been faced with the decision of where to go for a safe, complete mouth makeover. Hua Hin has emerged as an emerging dental destination that performs this expensive procedure at an affordable price.
Although nobody can compile an exact costing, Dental Departures has created a guide listing the most frequently performed procedures that form part of a complete mouth makeover. Certain procedures may not be required and other procedures may be added to obtain the desired result.
The dental surgeon may request x-rays and photos from the patient to study and prepare an evaluation for the patient.
The following is not a complete mouth makeover price as the procedures needed may be different for each patient.
INTERNATIONAL PRICES VS. HUA HIN, THAILAND PRICE.
PROCEDURE

USD$

NZD$

AUD$

COMPARISON

Restoration with Four Implants

$26,000.00

$34,841.00

$33,910.00

INTERNATIONAL

$11,000.00

$15,078.00

$14,243.00

HUA HIN

Dental Crowns

$1,164.00

$1,545.00

$1,505.00

INTERNATIONAL

$400.00

$548.00

$518.00

HUA HIN

Dental Fillings

$155.00

$207.00

$202.00

INTERNATIONAL

$38.00

$52.00

$49.00

HUA HIN

Dental Implants

$3,913.00

$5,238.00

$5,098.00

INTERNATIONAL

$1,900.00

$2,604.00

$2,460.00

HUA HIN

Veneers

$1,245.00

$1,667.00

$1,623.00

INTERNATIONAL

$360.00

$494.00

$466.00

HUA HIN

Root Canal

$1,275.00

$1,706.00

$1,660.00

INTERNATIONAL

$230.00

$315.00

$297.00

HUA HIN

Teeth Whitening

$668.00

$894.00

$870.00

INTERNATIONAL

$215.00

$295.00

$278.00

HUA HIN
[Note: these are estimated prices calculated at the time of writing. Please see our clinic listings for up-to-date prices.]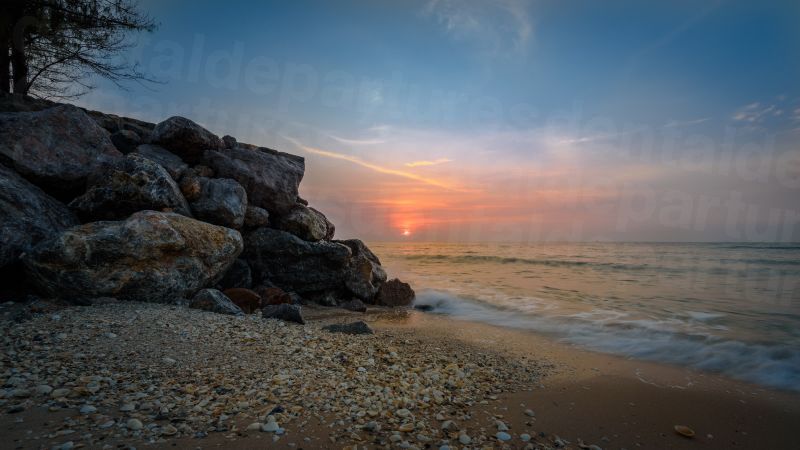 Top Clinics for Dental Work in Hua Hin
Check out photos, reviews, dentist profiles and treatment prices at our partner clinics in Hua Hin below:
What Dental Services Are Offered in Hua Hin?
General Dentistry
Family Dentistry
Oral Examinations
Teeth Cleaning
Sealants
Fillings
Gum care Preventive treatments to improve oral health
Dental Restorations
Restoring damaged, discoloured, misaligned and missing teeth
Teeth Whitening
Crown
Bridges
Dentures, inlay/onlay
Veneers
Oral Surgery
Extractions
Removing impacted teeth
Endodontics or root canal
The Bottom Line
Many patients across Asia and neighbouring continents have discovered the perfect solution for a safe, complete mouth makeover. Hua Hin dental clinics do it all and satisfied patients do the tell all.
Visit us at Dental Departures to assist you with the travel arrangements and book your procedure via our Customer Care Team.