Looking to improve your smile? Want to combine a rejuvenating vacation with a fully-approved dentist in Phuket? Save more than 80% with Dental Departures for expert dentistry at low-cost prices.
We have a variety of quality-checked root canal dentists in Phuket who have undergone rigorous training, catering to thousands of overseas patients.
What better way to relax and recover after your treatment than to explore this idyllic destination, brimming with culture, iconic limestone cliffs, azure waters and powdery-white beaches.
Why Choose Phuket for Emergency Root Canal Treatment?
Phuket is convenient for patients from New Zealand and Australia thanks in part to numerous direct flight options. Root canal treatment here is also substantially cheaper compared to home, not to mention shopping, dining out and accommodation.
Affordable dental tourism is growing rapidly in Phuket. Clinical quality is not compromised as Thailand boasts high standards of dental care—at a fraction of the cost. Patients willing to travel for dental work might consider relaxing and recuperating in one of Southeast Asia's coastal gems, while leveraging your dental visit to offset the cost of your trip!
Catering to the rise in overseas patients, medical and dental facilities in Phuket are second to none. Our fully-approved clinics feature skilled practitioners, modern facilities, and English-speaking staff, ensuring a first-rate experience.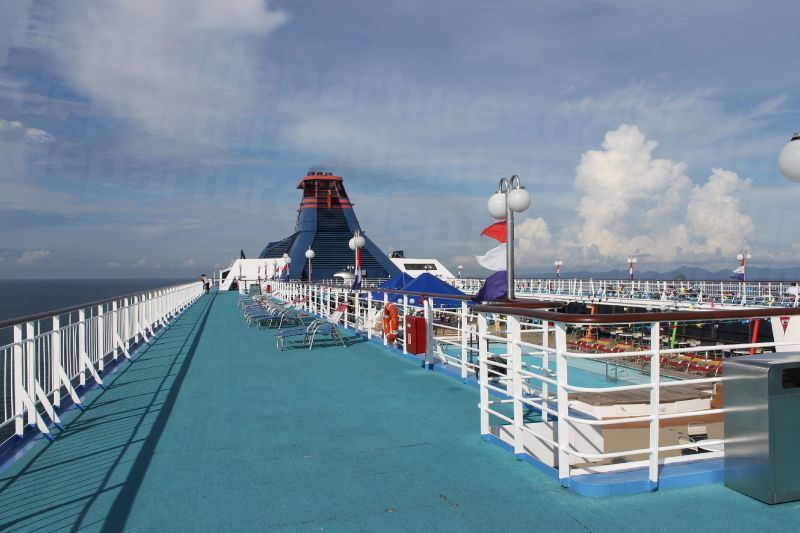 What is Root Canal Treatment?
The extent of your treatment will depend on your tooth's condition and level of infection, which will be evaluated upon arrival. If there is no infection, root canal work can be undertaken in one or two sessions, whilst infected cases might require further appointments. If you have an infection, you might want to consider treating it at home with prescribed antibiotics, then traveling for your root canal.
Will I Receive the Same Level of Care in Phuket?
All our background-checked, fully-approved clinics have been rigorously vetted by Dental Departures, making the decision-making process hassle-free.
We only work in conjunction with the very best clinics in Phuket, meeting our exacting standards. Browse our site before booking: view photos, maps and virtual clinic tours; check out dentists qualifications; compare prices and read trusted patient testimonials.
We provide an extensive selection of clinics, offering root canal and a host of dental services. These include DDS Dental Clinic , Pearl Dental Clinic, Phuket Dental Studio , The Dentist Studio and DentaljoyPhuket , who are members of The Dental Council of Thailand and utilising cutting-edge technologies such as OPG x-ray.
Why Phuket?
Phuket is convenient by air for international patients from Australia, New Zealand and Europe, with domestic and international flights arriving daily.
Known for its spectacular scenery, majestic beaches and heritage, Phuket is Thailand's biggest island. This luxurious destination is popular with dental travellers seeking out an unforgettable trip alongside high-quality, inexpensive treatment.
Discover the island's narrow streets, stylish boutiques, contemporary art galleries and restaurants. Gaze at the striking architecture Phuket has to offer—some of its temples and shrines date back five centuries or more. Snorkelling and scuba diving opportunities are in abundance, whilst Phuket's rubber plantations and former tin mining industry are worth a look.
Head to Patong Town for retail therapy and bargains on goods from high-end handmade clothing to Asian arts and crafts. Special occasion? Phuket Boat Lagoon and the Royal Phuket Marina offer a choice of high-end dining.
What Is the Price of Root Canal Treatment in Phuket?
Save more than 80% off the root canal cost in Phuket compared to home. Prices can be found below;
Root canal price in Australia: 1,660 AUD

Average price of root canal treatment in Phuket: $230
Where to Stay in Phuket
A plethora of accommodation options are available in Phuket Town featuring luxury spa resorts, boutique hotels and budget-friendly hostels. Patong Beach is the go-to place for many visitors, which is where you will find the majority of Phuket's dental clinics. For a more tranquil stay, nearby Kammala Beach or Karon Beach offer several inexpensive accommodation choices and is within easy reach of nearby clinics .
How Do I Book?
From a simple filling to more specialist work, Dental Departures can help connect you with the ideal root canal dentist in Phuket. Book online, via e-mail, use live chat or call our toll-free number. Our experts are ready to assist you, so contact us today .