You will also find teeth filling reviews, Denpasar''s top dental clinics, cost of treatment, and more!
Bali 911 Dental Clinic has a team of qualified professionals that provides complete solutions in less than a week. This is possible because the clinic has a modern laboratory that creates crowns and other dental work in little time. The dentists are composed of specialists in Oral Surgery, Cosmetic Dentistry, and Dental Implants. They offer dental emergency treatment such as fillings and extractions.
Drg. Syamsiar Adam clinic was established in 1993, but changed its company name to Kuta Dental Clinic 1999. It is headed by a specialist in Periodontal Surgery who completed her studies in the US. She works with dental professionals in providing high quality treatments such as fillings, crowns, dentures, laser teeth whitening, dental implants, and other specialized procedures.
Rejuvie Dental Clinic offers General Dentistry and Aesthetic Dentistry. The dental team provides treatments such as teeth cleaning, fillings, extractions, root canal, laser teeth whitening, crowns, bridges, dental implants, dentures, and veneers.
Dental Departures verify the dentists' in Denpasar . We screened the clinics, their qualifications, and professional memberships. We offer dental tourism by assisting international patients with treatment and travel.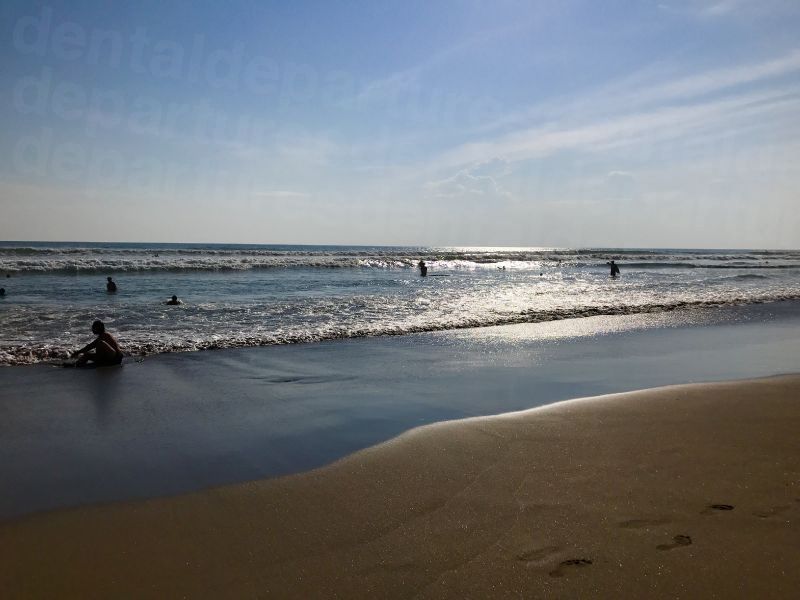 Visit one of our quality-checked clinics and get dental fillings in Denpasar on your holiday. The dentists will create individualized treatment based on your needs and budget. During consultation, the dentist in Denpasar will perform an oral examination and discuss the type of filling that will be used for your tooth. One of the most common types of dental material is composite fillings. Composite fillings can be made matched to your natural teeth.
Fillings Cost: Denpasar Dental Clinics
The cost of dental fillings in Denpasar is inexpensive when compared at home. The affordability of treatment is due to the low cost of operational expense in Denpasar. Look at this price comparison of fillings:
Fillings Cost: Denpasar vs. other countries
| | | | | | |
| --- | --- | --- | --- | --- | --- |
| | AUD | NZD | USD | CAD | GBP |
| Price in Denpasar | AUD $60 | NZD $64 | USD $45 | CAD $61 | GBP 35 |
| Other countries | AUD $172 | NZD $185 | USD $130 | CAD $175 | GBP 102 |
If the cost of a dental treatment at home prevents you from restoring your teeth, consider the dental fillings in Denpasar. You will get high quality treatment at a discounted price than Australia and New Zealand. The best part of your trip is that you will get treatment for your teeth at the same time enjoy the beaches, scenery, and food in Denpasar.
Learn more about the quality of treatment in Denpasar by reading the reviews. Denpasar offers dental tourists an effective treatment for an affordable fee. You will find dentists in Denpasar who are skilled in restoring your teeth with fillings and other treatments. Find a dentist in Denpasar for your fillings and book an appointment with the help of our Customer Service team. Feel free to get in touch with us by phone, email, or online chat.