Spanish cities like Malaga continue to attract Brits seeking all manner of dental treatments. This trend is not surprising, considering the prohibitively high cost of dental work in the UK. While you may have heard more about Madrid and Barcelona for a vacation, destinations like Malaga also offer an attractive combination of tourism and dental work. With our help you can easily find the best Spanish dentist. The savings might motivate you to choose a specialist in this city over your local clinic!
With 83 million tourist arrivals in 2017, Spain was the world's second most-visited country, including tens of thousands of medical and dental tourists from the UK and countries all over the world. Thus, it is not difficult to understand why Spain is a top destination for Brits seeking affordable dental work. When you find the right dentist, the dentist prices in Malaga will allow you additional opportunities to relax in Spain's lovely and welcoming Costa del Sol.
How Much Can You Save?
Cost savings is the primary reason Spain is a leading dental destination for Brits. In the UK, the average price of a dental implant is £3,000 (Ireland: €3,417). In Malaga dental implants start around £1,086 (€1,300). Thus,even a single implant will more than cover the cost of travel and lodging in Spain.
Other procedures are also comparatively affordable. How much is a root canal in Malaga ? Only £183 (€220), compared to the £954 (€1,133) you would spend in the UK. These impressive savings are mainly the result of lower cost of living and lower operating expenses in Spain compared to in the UK, with impressive savings passed on to patients.
Getting to and Staying in Malaga
You can fly from London to Malaga in under three hours. Average economy airfare is £162 (€184) or £100 (€114). Three- and four-star hotels in Malaga average at £80 (€91) and £212 (€241). You can stay in Spain in style with the money you are saving, like getting a complimentary vacation with your dental implants.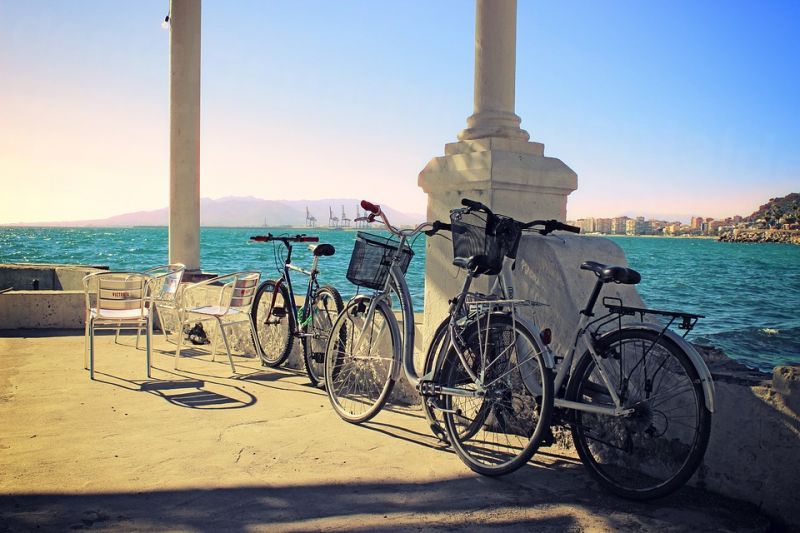 To fully complete your treatment, you will need to visit the city twice. On your first trip, you will get the implants fitted with a temporary plate. The second trip would come four to six months later, which is when you will receive the permanent plate and crowns. The first trip might be longer and require multiple visits, particularly if extractions are needed.
If you are getting a root canal, it can be wrapped up in a couple of visits to the clinic. The condition of your tooth and extent of infection will affect the length and number of visits.
Best Dental Clinics in Malaga
Of course, you will want to find the right clinic in Spain prior to boarding the plane (most patients do not wish to wander around a foreign city looking for the right dental clinic!) Dental Departures helps you complete your research from your home. Two of Malaga's best dental clinics:
Both are state-of-the-art facilities, run by the finest dental professionals in Spain. We at Dental Departures go to great lengths to ensure only the best clinics appear on our portal. Our screening process filters out sub-par clinics.
Despite the substantial cost savings, you need not worry about the quality of dental work you are receiving at a clinic listed by Dental Departures. We carefully vet all clinics listed on the site, including in-person facility visits, full background checks, verification of clinic accreditation, dentist certification, and verified patient reviews. In addition, all the work and pricing on our listed clinics is guaranteed.
If you're considering Malaga for your treatment, we can help you find the right dentist. Prices in Malaga make the journey all the more attractive. Book your appointment with Dental Departures today!