Reputable Dental Fillings in Colombia
This is where Dental Departures come in. Using our extensive local knowledge and vast experience of the dental tourism industry, we've compiled a directory of the best dental providers to visit during your stay in Colombia.
The last thing you want to be doing during your trip is to spend precious hours searching for a suitable dental facility, especially if you're in need of immediate treatment like emergency teeth fillings.
We've performed background checks on all of the dentists in our listings to verify the legitimacy of their qualifications and professional associations. We've also carried out site visits to ensure that facilities are up-to-date and that health & safety protocols meet internationally-recognized standards.
In addition to this, we collate feedback from all of our patients who visit one of our partner clinics in Colombia and, therefore, have complete confidence in recommending the following highly-rated facilities:
If your visiting the capital city of Bogota and need some emergency treatment, then Cristina Suaza's dental clinic is the place to go. Their team of friendly and approachable dental experts are experienced in dealing with international patients and can perform emergency fillings with a minimum of fuss and drama.
Based in the port city of Cartagena on the Caribbean coast, Dr Julio has been performing dental fillings for over 15 years now. This modern facility is renowned for its outstanding patient-care and competitively-priced treatments.
Located in Cali, the capital of the Valle del Cauca department, the clinic is headed by Dr Juan Fernando Uribe, an international member of the American Dental Association (ADA). Their comprehensive range of general and specialist dental procedures include speedy diagnostic services and affordably-priced emergency fillings.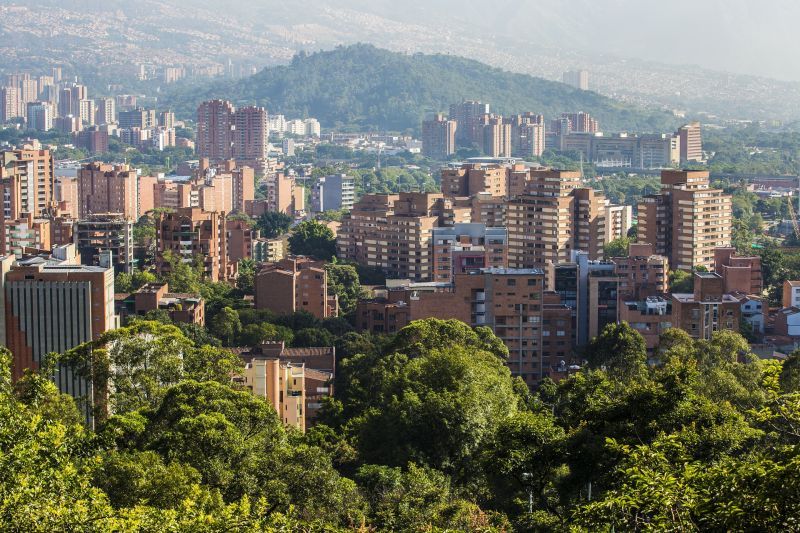 How Much can I Expect to pay for Teeth Fillings in Colombia?
For teeth fillings price, Colombia dentists represent outstanding value for money. The average price here for a dental filling is around USD $60 (CAD $76; AUD $78; NZD $87; GBP £45; EUR €50).
For the same treatment at a dentist in the US, patients are normally charged somewhere in the region of USD $130 (CAD $166; AUD $172; NZD $190; GBP £99; EUR €111).
This represents an overall difference of 53% per filling so, if you need more than one, the savings can soon add up to a significant amount.
Get in touch with our Customer Care Team now to find out more about cheap teeth fillings, Colombia dentists and how to book your treatment.