Getting crowns might not require an exhaustive surgery, but it definitely still requires quality dentist treatments. Knowing how to select the best facility is very important. The services offered by Denpasar facilities will surely boost your chances of having affordable, high-standard service from the best crowns dentist in Denpasar . Who are they, you ask? Dental Departures answers that question for you.
Why Denpasar?
The capital of Bali and the centre of commerce in the island, Denpasar has everything you need for an exotic vacation—blue waters of the coast, clubs, and bars, hotels and of course, the high-quality dental care every tourist deserves. Your efforts will not be to put to waste in Denpasar for sure!
Should You Get Dental Crowns?
Do you have chipped teeth you want beautified? Do you have a recently operated tooth you want strengthened? Or do you just want every single tooth in your mouth to look the best they can be? If so, the answer is yes—dental crowns are the answer to these problems.
Dental Crowns are tooth-shaped caps placed on top of a tooth, improving the tooth, both functionally and aesthetically. It is done by first shaping the crown then taking impressions of your mouth. A temporary crown will be set in place in the first appointment. Upon your return, a permanent one would be fixed in place.
There are different materials of crowns to choose from: resin, ceramic, porcelain-infused-to-metal, gold and base metal alloys.
What are affordable crowns price Denpasar has to offer?
Here is the current crowns price. Denpasar offer prices that are considerably lower than those charged in most Western Countries.
PROCEDURE

AUD$

NZ$

US$

COMPARISON

CROWNS

$ 1,505.00

$ 1,545.00

$ 1,164.00

INTERNATIONAL

$ 432.00

$ 473.00

$ 340.00

DENPASSAR

28.70%

30.60%

29.20%

% PATIENTS PAY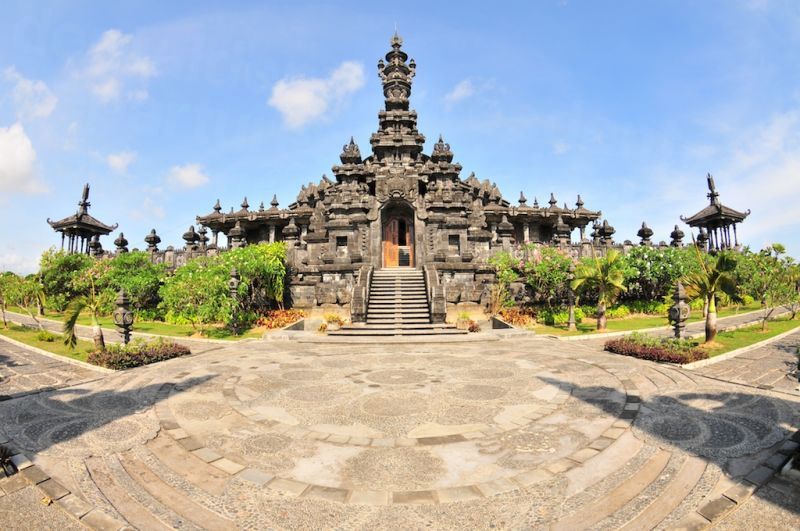 Have a look at the 3 top Dental Departures recommended clinics!
1. Bali 911 Dental Clinic - Denpasar will make your smile beautiful with their top-notch facilities and more than capable experts. The Chief Dental Surgeon, Dr. Indra Guizot, has more than 30 years of experience in dentistry and specializes in orthodontics, implants and cosmetic dentistry.
2. Drg Syamsiar Adam, Kuta Dental Clinic offer services including restorative dentistry, such as crowns, dentures and dental implants. Established in 1993 by Dr. Syamsiar Adam, Dr Syamsiar Adam, Kuta Dental Clinic has years of experience, making them more than qualified to cater your dental needs.
3. Bright Smiles Bali Dental Centre offers top quality work, superior dental techniques, and top-notch dental equipment. Convenience is their forte as well as affordability, so smiling after visiting Bright Smiles Bali Dental Centre is inevitable.
For your own benefit, come and avail these exclusive promotions and Packages from Dental Departures offered at our clinics above :
Dental Departures Exclusive Hotel Packages:
Dental Departures Exclusive Hotel Packages
Australian and New Zealand Veteran Packages:
Australia Veterans 5% discount
New Zealand Veterans 5% discount
No Worries Warranty:
For sure you NOW know where to get your teeth crowned! Ready to get those teeth of yours beautified with the best crowns dentist in Denpasar? Book now through Dental Departures and experience a vacation with your dental needs like kings and queens!