If you are serious about getting an All-on-Six, a dentist in Bali will save you an absolute fortune to put that gleaming smile on your face.
The All on Six dental implants system is one of the newest dental procedures revolutionizing dentistry. In the past, the only option for people with no teeth was dentures. Now, All-on-Six actually provides an alternative giving patients the security of permanent false teeth that do not slip or move.
How does the All-on-6 implant system work?
The method is based on placing 6 implants in specific locations in the jaw, creating a 3D trapezoid force that enables a bridge or denture containing 12 teeth to be bolted. It may be suitable for patients with some bone loss because longer implants are used in the rear of the jaw.
Benefits of All-on-6 implants
The implants are attached instantly – meaning a toothless patient can be eating a meal with their new teeth in a matter of hours.

Because all the elements of the procedure take place on the same day, the minimal treatment time is great for patients with dental phobia and it takes less time to recover.

Sinus lifting or bone grafts are typically not required.

Solution is permanent so there are no worries about slipping dentures

No messy adhesives required
Prices in Bali
Look at the All-on-6 Price in Bali, compared to back home:
| | | | | | | |
| --- | --- | --- | --- | --- | --- | --- |
| | AUS $ | NZ $ | UK £ | EUR € | US $ | CAN $ |
| All-on-6 Price – Home | 37,000 | 40,000 | 21,000 | 26,000 | 28,000 | 37,000 |
| All-on-6 Price – Bali | 14,000 | 15,000 | 8,000 | 10,000 | 11,000 | 15,000 |
[Note: These figures are estimates at the time of writing; please check our clinic listings for up-to-date prices.]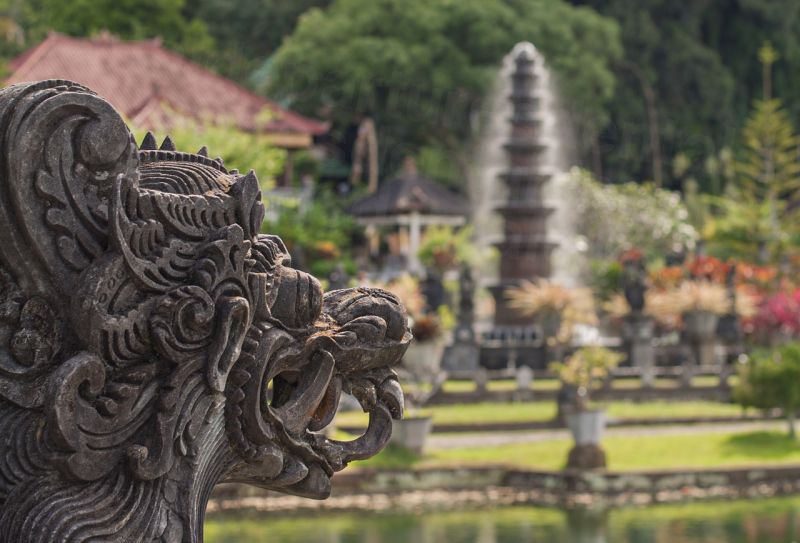 Can I have confidence in the dentists in Bali?
Absolutely. Look at our listings for All-on-6 reviews of Bali's dentists and see for yourself what expertise they have. This procedure requires training developed in the 1980s by Dr Paulo Malo in Lisbon, Portugal. Now it is taught all over the world and the specialist technique is offered in some of the best clinics in Bali.
The clinics listed with Dental Departures have all been quality-checked, which means we have verified qualifications and professional memberships as well as conducting on-site visits. If we are not pleased with what we find, the clinic is not listed on our site.
Here are some of the top clinics in Bali where you can get All-on-Six implants
Bali for dental tourists
Bali was named the number one destination by Trip Advisor in 2017. Resplendent with black and white sand beaches, lush, green rice terraces and luxurious spa hotels; it is the consummate get-away-from-it-all. The beaches on the south of the island attract the surf crowd, the spectacular Ayung River offers white-water rafting, quad biking, paintballing, sea walks and canyon tubing in Kerta Village guarantee there is plenty here for anyone who needs an adrenaline fix too.
Of course, there is decent shopping, amazing restaurants, Balinese temples and so much more to keep you occupied if you are here for dental work.
What's Next?
If you wish to contact one of our All-on-Six dentists in Bali or learn more, please get in touch with our Customer Care Team who will be able to help.