Looking for top-notch, affordable dental care from a quality-checked clinic in Bali? You can save up to 60% on the cost of dental implants price in Indonesia with Dental Departures.
Receive first-class treatment with more affordable options than at home, whilst recuperating in an exotic destination, brimming with golden shorelines. Whether on vacation and require cost-effective rates for annual check-ups, fillings, implants or more complex work, you can use Dental Departures to find, choose and book a fully-approved dentist in the idyllic surroundings of Bali, one of Asia's most popular island travel destinations.
Why Choose Bali?
With the emergence of its dental and tourism sectors, Bali has become appealing for thousands of overseas patients every year, seeking superior dental care at affordable rates. Quality, price and convenience are major factors in the decision-making process with regular flights arriving at Denpasar airport.
Discover its 10,000 temples or surf and shop in Seminyak and Kerobokan in the South. Bali's rice paddy fields are not to be missed, whilst Nusa Penida provides plenty of diving opportunities. Outdoor-enthusiasts can enjoy horse riding, elephant safaris and exclusive Eco-tours for an unforgettable trip.
Top-quality, fully-established dentists have already made inexpensive dental care highly-accessible to their growing base of patients. Known as the "Islands of the Gods," discover Bali's stunning coastlines and verdant landscapes, proving the ideal choice for pre- and post-treatment.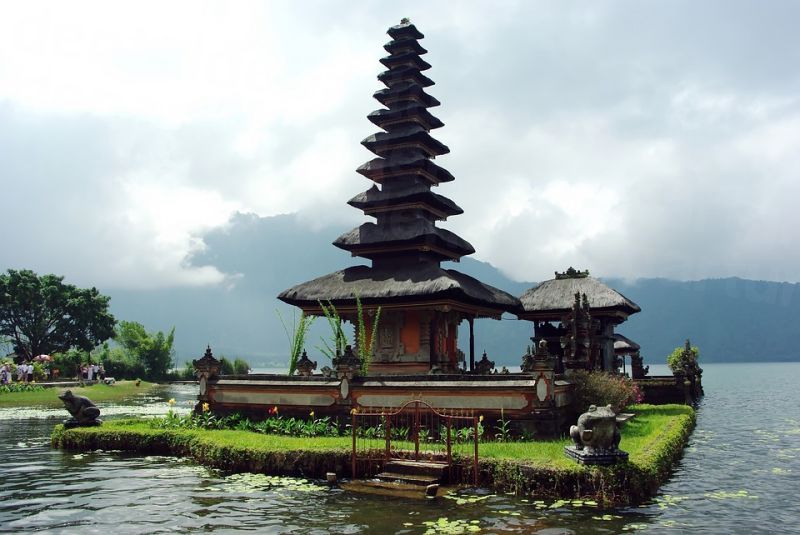 Why Visit Bali for Dental Work?
Patients need not fear travelling to a developing country. Over the last twenty years, Bali's dental tourism infrastructure has vastly improved, with cross-border patients receiving high-quality, low-cost dental work amongst a wide choice of new clinics and quality dental specialists.
Steeped in heritage with natural beauty, diverse religion and lush terrain, Bali has proven irresistible for holiday-makers, combining a relaxing vacation with excellent dental care.
Numerous well-established dentists are now easily-accessible in many of the island's most popular tourist locations. Catering to the rising influx of overseas patients from Australia and New Zealand, our best clinics offer an extensive range of general and specialist services—at a fraction of your home town price quote.
Boasting cutting-edge equipment, English-speaking staff and modern interiors, we only work with the best All-on-Four dentists in Bali , ensuring a first-rate, patient-led experience.
With prices lower than at home, you can save hundreds if not thousands of dollars on a complex dental procedure in Bali.
Will I Receive the Same Level of Treatment Compared To Home?
Dental Departures goes the extra mile thanks to our rigorous background-checks on all our Bali clinics. We meticulously vet for dental qualifications, memberships, hygiene and also perform on-site visits to help put our customers at ease. Expect identical levels of quality clinical care, adhering to the high standards you are accustomed to seeing at home.
Research before you book: check out virtual clinic tours, high-res images, view maps and our trusted All-on-Four reviews in Bali . Our most popular, best-reviewed clinics include:
How Much Can I Save on Dental Treatment in Bali?
Save up to 60% on the cost of dental implants compared to home;
Cost of dental implants in Australia: $5,098 AUD

Cost of dental implants in New Zealand: $5,238 NZD

Average cost of dental implants in Bali: $1,585
All-on-Four savings are even greater. Please check with our Customer Care Team or, for exact quotes, the price listed by your selected clinic.
Staying in Bali
An abundance of accommodation options await you when you visit Bali , suiting all wallets and budgets from five-star resorts to budget-friendly choices. Popular locations to stay include Denpasar, Kuta Beach, Seminyak, Nusa Dua as well as the old Colonial capital, Singaraja and Lovina.
Our fully-approved dental clinics are situated all over Bali, ensuring patients have easy access to top-notch treatment nearly anywhere you stay on the island.
How Do I Book?
Search our site for exclusive discounts, compare costs and take advantage of our best-price guarantee for unbeatable prices. When you are ready to book your dental treatment in Bali, speak to our dedicated Customer Care Team today via email, live chat or on our toll-free number.