Enjoy 60% off your mouth restorations in Costa Rica with Dental Departures whilst relaxing and recuperating in a luxurious resort setting. From cavity fillings and annual check-ups to more complex work, Costa Rica is ideal for tourists seeking first-rate, inexpensive dental care.
Why Is Costa Rica So Appealing for Low-Cost Dental Care?
For patients looking for high-quality affordable treatment in a destination brimming with culture, history and golden shorelines, Costa Rica ticks the boxes. Thanks to its accessibility, many budget-conscious North Americans and Canadians visit annually for affordable dental treatment—at a fraction of the price. Costa Rican clinics are reachable in a matter of a few hours from major US and Canadian cities.
Clinical standards are extremely high, with many of our best Costa Rican dentists undertaking training in the US, most belonging to associations such as the American Dental Association. Boasting cutting-edge equipment, modern interiors, English-speaking staff and stringent hygiene, patients are assured of a first-class experience at one of our fully-vetted implantology clinics.
As its name implies, Freer Dental Implant Center has for more than 30 years specializing in all manner of implantology and other complex dental work. Prisma Dental offers expertise in dental implants, full mouth reconstruction and cosmetic dental services.
Search Dental Departures for verified dentists with excellent reviews from patients who have already benefited from excellent results.
Will I Receive the Same Level of Care in Costa Rica?
Costa Rica's burgeoning dental tourism sector has successfully treated thousands of our patients. Dental Departures fully vets all our partner clinics, performing rigorous background checks, ensuring you are in safe hands. Dentists' qualifications, memberships and accreditations are all verified, making your decision-making process seamless. Check our listings, virtual clinic tours and high-res images before booking.
Other notable clinics for complex dental care include Clinica Mario Garita, Dental Cosmetics Costa Rica and Confidental Costa Rica
What is the Price of Full-Arch Implants in Costa Rica?
Save up to 60% on your treatment in Costa Rica:
Cost in the US: $26,000

Cost in Canada: $33,431

Cost in Costa Rica: $10,500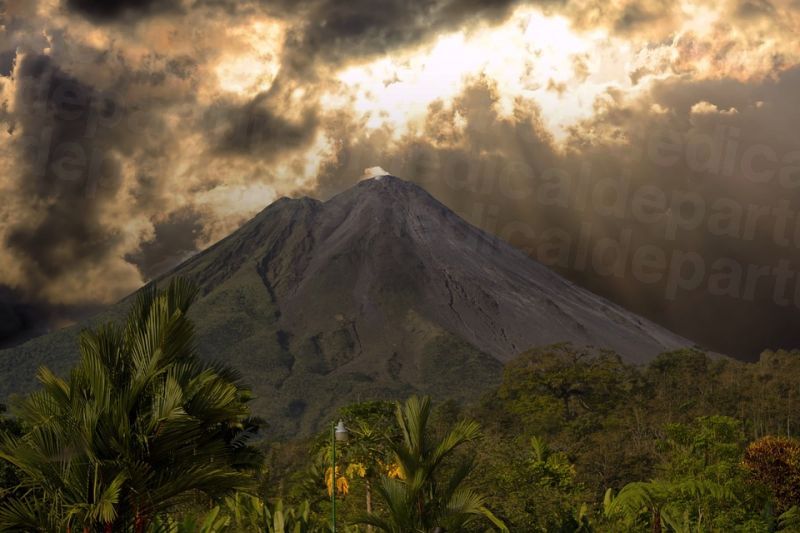 Why Choose Costa Rica?
Affordable flights taking three hours, world-class dental treatment and cost-effective care has proven irresistible for many Americans considering Costa Rica for complex dental care. Dental implants, including the All-on-4® treatment concept by Nobel Biocare, usually entail more than one visit to your dentist; patients are attracted to Costa Rica as a relaxing destination to recuperate and relax post-treatment.
Brimming with national parks and UNESCO Word Heritage sites , discover mountaintop gateway towns such as Monteverde and Santa Elena, providing a gateway for trekking, hiking expeditions, whitewater rafting and rainforest tours.
Swimming, diving and snorkelling opportunities can be found on the Caribbean and Pacific coasts, while sand-enthusiasts will never tire of its beaches from Punta Uva and Puerto Limon to Talamanca and Montezuma.
Explore San José's museums and galleries, enjoy a shopping excursion or head to the coffee-covered hillsides of Sarchi, featuring more than 200 artisan workshops.
Staying in Costa Rica
Numerous hotel accommodations in Costa Rica await you, ranging from budget-friendly hostels to luxury five-star hotels and all-inclusive resorts.
A host of dental clinics in San José are close to San Jose's Sabana Park, where you will find numerous budget and luxury hotels in pleasant, safe surroundings. The affluent suburb of Escazú, moments from downtown San José has a plethora of luxury American hotels and inexpensive airbnb rentals, villas and apartments.
Patients are advised to book in advance of high season. which runs between December and April. Some clinics also offer complimentary or discounted hotel lodging, which can be arranged through your booking with Dental Departures.
Known for its "recovery lodging," dental and cosmetic surgery patients can enjoy extra care featuring airport and clinic ground transportation, on-staff nurses and a 24-hour patient hotline.
What's Next?
Choose from several, fully-approved delivering top-quality dental clinics at affordable rates. Browse our website to research top clinic locations, view maps and start comparing quotes. Our Customer Care Team is available 24/7 to answer queries via online chat, e-mail or on our toll-free number.