Considering dental treatment in Bali? From implants and crowns to teeth whitening and cosmetic dentistry, Dental Departures can find and book the best dentist at affordable rates. Combine a major dental procedure with a rejuvenating vacation on this luxurious Indonesian island.
Why Visit Bali for Dental Treatment?
Bali offers a wealth of excellent tourist and medical facilities. With a host of well-estalbished dental clinics, you are in safe hands with experienced high-quality dentists already catering to thousands of international patients.
Bali dentists undertake a variety of everyday and specialist dental care. They provide English-speaking staff with accredited qualifications, whilst clinics are fully equipped with cutting edge diagnostic equipment. Whether you are seeking a routine check-up, emergency filling or something more intricate, our fully-vetted clinics are accustomed to handling nearly any type of general or specialty dental work.
Even if you are just here on vacation, enjoy major savings while maintaining your dental health. Thanks to our rigorous on-site visits, Dental Departures only works with the very best, fully-approved specialist dental clinics in Bali.
Dental Implants–Synopsis
Requiring two stages of treatment, dental implants usually require two trips , with a four-six month gap. The first trip is for placement of the implants and temporary dentures. Your second visit is usually arranged four to six months after initial treatment. Permanent restorations would then be attached and cemented into your implants.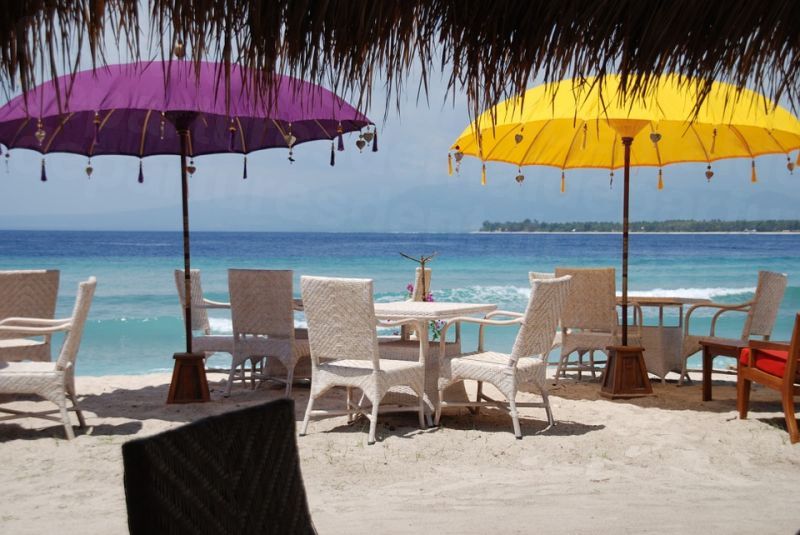 What Level of Care Will I Receive in Bali?
With modern facilities, highly-trained dentists, a relaxing environment and trusted reviews, patients are assured of excellent clinical and customer care. Discover some of the best All-on-Four dental clinics in Bali , famed for major improvements in oral care, preventing bone deterioration and augmenting facial appearance.
Dentists in Bali are members of local and international institutions such as the International Congress of Implantologists. Check out a few of our highly rated clinics including Bali 911 Dental Clinic , Bali International Dental Centre and Sunset Dental Bali.
How Much Can You Expect to Save Compared to Australia and New Zealand?
Patients can expect to save more than 80% on All-on-Four cost Bali implants. Prices can be found below;
All-on-Four cost in Australia: $26,000 AUD
All-on-Four cost in New Zealand: $33,431 NZD
Average All-on-Four cost in Bali: $4,247
Staying in Bali?
A myriad accommodation options await you when you visit Bali . From budget-friendly hostels to ultra-modern five-star hotels, the island has scores of lodgings to suit any wallet. Southern Bali is popular, home to the capital, Denpasar, as well as Kuta Beach, Seminyak and Nusa Dua.
Other popular destinations include the old Colonial capital, Singaraja in the North and the quieter, black sand beaches of Lovina. A choice of excellent dental clinics dot the island, so you're always within easy access of first-rate dental treatment.
Why Bali?
Located in the Indian Ocean, Bali is a glorious island brimming with stunning golden shorelines, lush greenery and majestic flora and fauna. Close to Western Australia, Bali is rich in heritage, artefacts and deep spiritualism due to its Hindu and Buddhist religions.
Art and religion go hand in hand across this enchanting island, excelling as both a holiday destination and dental tourism hotspot. Patients regularly seek out high-quality affordable dental care as part of their travel agendas.
Experience typical Balinese dance, diving in Nusa Penida and one of 10,000 temples including Pura Luhur Batukau. You have many options to savour—from Seminyak and Kerobokan to Sanur and Ubud—the main artery of cultural Bali.
How to Book?
The more informed you are about dental treatment in Bali, the more opportunity you will have to find and choose the right clinic. Browse our approved reviews, compare prices, take virtual tours and view clinic images. When you are ready, call our toll-free number or book online for the best dental care at the lowest available prices.