For those who are looking to replace their missing teeth and would like to opt for the All-on-4® treatment concept, Phuket offers a wide variety of options that are safe and affordable.
While some people might choose to have 6-8 dental implants in total, proceeding with one dental implant at a time due to financial reasons.
Although this is a common option, one of the setbacks is the fact that every time the procedure needs to be done, the patient needs to go through the entire process all over again, which involves repetitive episodes of pain.
With the All-on-4® treatment concept, you can replace your entire arch of teeth (upper or lower jaw) at once and go home with a brand new smile.
What Are the Advantages of this Treatment?
With this full arch restoration, four metal partitions (called the implants) are anchored in your jawbone and serve as support for the new fixed bridge (a custom-made row of teeth you'll receive).
Then, the fixed bridge is secured within the implants with screws called abutments. One of the main reasons why a lot of patients prefer this kind of dental implant surgery over any other methods is because they are quick, practical, effective and offer immediate results.
Additionally, All-on-4® treatment concept providers in Phuket are proven to be safe, as the procedure is performed by experienced and well-trained dental providers with international and local exposure.
Finally, the dental implants used tend to be more secure than all the other options as the new dentition is strongly anchored on the jawbone, preventing potential dislocation during talking, chewing, singing or eating.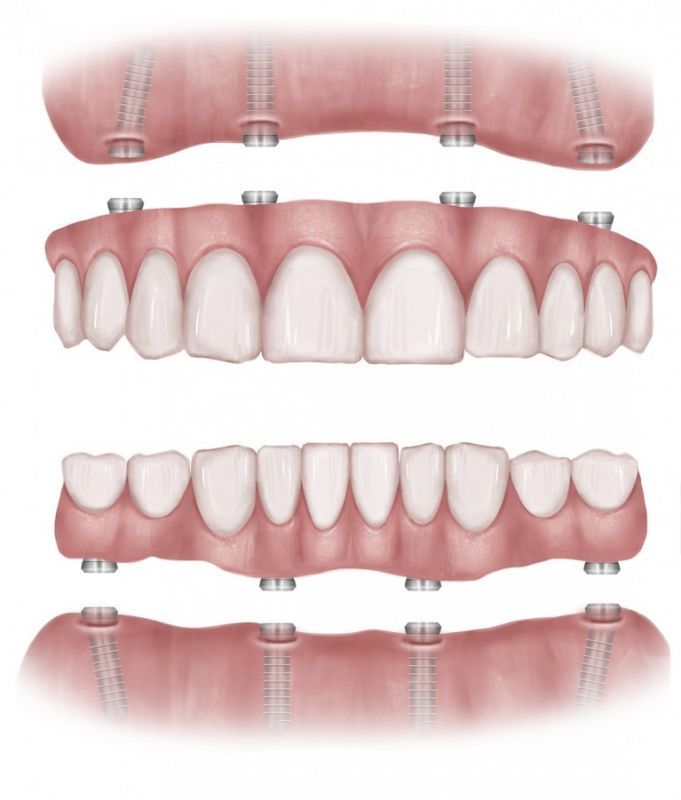 How Expensive Is This Treatment?
The cost of this procedure varies according to the country where it is carried out.
In Australia, prices are around AUD $35,000 (NZ 38,000; US $26,000; Canada $34,000; Europe €24,000; UK 20,400), whereas the same full arch restoration treatment in Phuket is considerably less at $17,000 (NZ $18,500; US $12,800; Canada $17,000; Europe €11,700; UK 10,000).
[Note: these are estimated prices calculated at the time of writing. Please see our clinic listings for up-to-date prices.]
Reputable Clinics in Phuket
Check out two of our top background-checked clinics in Phuket below, both of which offer a range of restorative dental procedures:
The Bottom Line
Phuket, a Thai paradise, is home to the best beaches in the country, as well as beautiful resorts and hotels at affordable prices. With that said, even your accommodation and stay in Phuket while getting your dental treatment at one of our quality-checked dental clinics would be affordable and within your reach.
Get in touch with Dental Departures to discover more about dental tourism in Thailand.