Phuket dental tourism can be defined as a combination of international-standard dental care at local prices. Many people assume that dentists in Phuket offer low costs because dentistry in Thailand is not as strictly regulated as in the U.S. and that they are offering substandard services. But nothing can be further from the truth.
Dental tourism is a major part of Thailand's economy, which encourages both the government and private clinics to maintain an international standard of quality, despite low prices.
So, just what does the All-on-4® treatment concept cost? Phuket prices are around AUD $13,000, compared to AUD $30,000 plus in Australia.
Find the Best Dentist in Phuket at Sea Smile Dental
Since you are going outside your country for dental work, it is only justified that you try to learn as much about the quality of the treatment that you are going to receive. And you have the right to be treated by the best dentist in Phuket that you can get. Luckily, that is not a problem, because there are a lot of highly qualified and experienced dentists in Phuket and they are held to high standards by their industry.
Sea Smile Dental Clinic is one of the best providers of quality dentists in Phuket. This clinic is part of the JCI certified Bangkok Smile Dental Group, so you can be absolutely sure of the quality of treatment/care that you are going to receive, whether you are going there for gum disease treatment, implants, or reconstruction. This clinic provides all this and more at very affordable prices.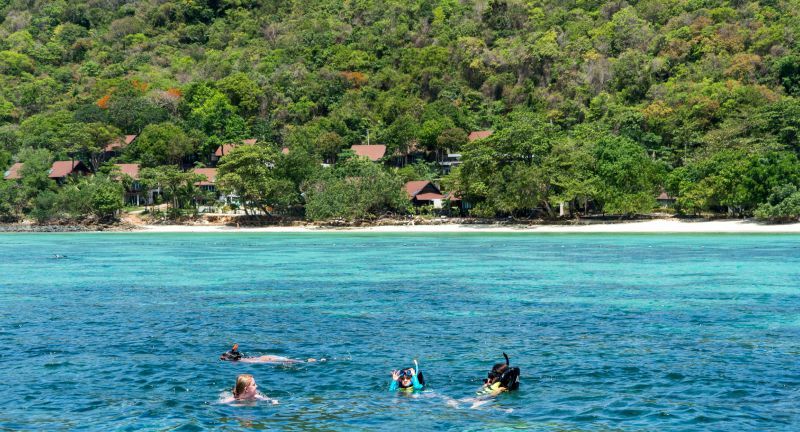 Phuket Dental Signature Offers the Best Dental Care in Thailand
Another benefit of Phuket dental tourism is that you can get affordable dental care while also enjoying a fun vacation in a new country. There are many things to see and do there, and your dental treatment offers you an excellent opportunity to get the best of Thailand tourism, especially the beaches.
And speaking of beaches, one of the best clinics is located in Phuket's main beach area, Patong Beach. Phuket Dental Signature has a reputation for excellent quality dental treatments and first-rate patient care. Also accredited by JCI, this is the biggest facility in Patong. So being a patient at Phuket Dental Signature also gives you the opportunity to check out the best beaches in the region.
Phuket Dental Tourism is Your Gateway to Affordable Dental Care
With dental diseases on the rise, more people are becoming aware of access to affordable and quality dental care. Since treatment costs tend to be sky-high in the U.S., dental tourism comes across as a great opportunity for thousands of Americans to save thousands of dollars by getting treated on foreign soil.
Dental tourism in Thailand ensures that you don't have to spend a fortune on restoring your smile, even though you can't put a price tag on a beautiful smile.
Getting Started
So go ahead and take advantage of the low costs for the All-on-4® treatment concept in Phuket and avail affordable dental work along with a chance to vacation in the beautiful country of Thailand.