Increasing numbers of people are discovering the benefits that Phuket dentists can offer. Domestically, undergoing dental treatment is becoming increasingly expensive while waiting lists are becoming increasingly longer. By booking your treatment with a quality-checked Phuket dentist, you can receive a prompt, first-class service for a fraction of the cost that your local dentist would charge.
Dental Tourism
Dental tourism is the term applied to the process of obtaining dental treatment outside of your home country. For most people, price is the driving factor. Many choose to have their treatment carried out in a popular tourist destination so that they can enjoy an exotic vacation at the same time with the money they've saved!
Best Price Guarantee
At Dental Departures, our vast experience within the field of Phuket dental tourism enables us to offer each patient a best price guarantee. This ensures that you can find the best dentist in Phuket at a price that can't be beat anywhere else.
International Patients
Thailand is at the forefront of the dental tourism industry. When it comes to catering for the needs of international patients, Thai dentists are amongst the most adept in world. They were the first Asian country to be awarded the internationally-recognised JCI accreditation (Joint Commission International), and their status as one of the most popular tourist destinations in the world ensures that you will always receive a warm welcome!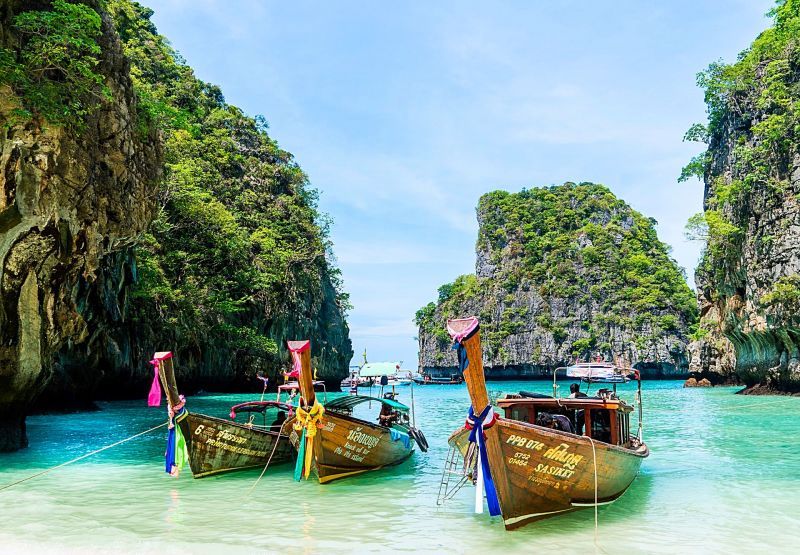 What are the prices at Phuket dentists like?
Depending upon the type of treatment you need, you can save anything from 50%-80% compared against the prices being charged by domestic dentists. To illustrate this, here is a small cross-section of procedures showing the average domestic cost next to the average price in Phuket. You can also see the percentage savings that you can make:
New Zealand Phuket Saving
Dental Fillings (NZD): $219 $43 72%
Dental Implants (NZD): $5,500 $1,978 47%
Root Canal (NZD): $1,758 $307 80%
Australia Phuket Saving
Dental Fillings (AUD): $200 $39 80%
Dental Implants (AUD): $5,000 $1,800 64%
Root Canal (AUD): $1,600 $280 82%
U.K. Phuket Saving
Dental Fillings (UK £): £116 £32 72%
Dental Implants (UK £): £2,928 £1,563 47%
Root Canal (UK £): £954 £190 80%
U.S. Phuket Saving
Dental Fillings (US $): $155 $38 75%
Dental Implants (US $): $3,913 $1,900 51%
Root Canal (US $): $1,275 $230 82%
Phuket Dentist Reviews
You might find the prospect of looking for a reputable dentist in Phuket a little overwhelming, or maybe you haven't got the time to spend hours researching all the potential clinics. That's where Dental Departures can make your life easier. Our website contains a list of quality-checked Phuket dentists, which includes Phuket dentist reviews from actual patients who have visited the clinics.
What if Something Goes Wrong?
It's highly unlikely that you will experience any complications with your dental treatment in Phuket. But as a safeguard, we insist that all the surgeons and clinics on our website carry their own warranties and guarantees so that, should anything go awry, they foot the bill for the remedial work, not you. For extra peace of mind, we offer all our patients additional medical insurance through a variety of independent insurance providers. This will cover additional expenses such as hotel fees and travelling expenses should you need to return at a later date for remedial work.
So, Phuket dentists can deliver outstanding treatments to international patients at prices that can't be beat. Why not take the plunge, save a few bucks and enjoy all the delights that Phuket has to offer?