Phuket: The Top 5 Dentists for Dental Tourism
Are you travelling to Thailand and wondering who's the best dentist? Phuket is a spectacular island province in southern Thailand and is home to some of the world's most popular beaches, as well as countless restaurants, clubs, bars, spas and seaside resorts. But did you also know that you can find some of the world's best dentists and top-end facilities here?
The Top Five Dentists in Phuket
Why spend more at a local dentist when Phuket dental tourism can offer you the same high standard of treatment, but at a fraction of domestic costs? The Thai dental tourism industry has transformed the country into a major destination for international patients seeking top quality dental healthcare at an affordable price.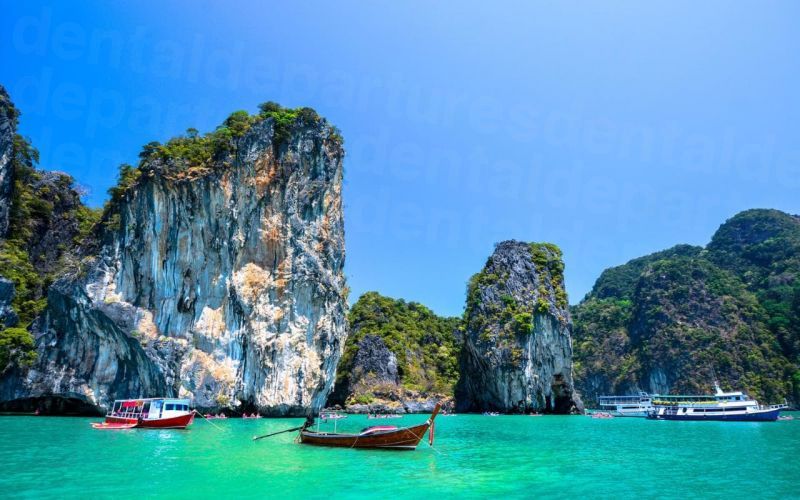 Phuket provides the ideal opportunity to combine your essential dental treatment with a well-deserved vacation in the sun. Here are 5 of the best facilities on the island that are dedicated to meeting the needs of overseas visitors:
1. Sea Smile Dental Clinic – Phuket
Ideally located in the tourist mecca of Patong Beach, Sea Smile belong to the largest network of global dental clinics in the world. They deliver a complete range of general and cosmetic dentistry procedures, and their expertise has made them the first, and only, Joint Commission International (JCI) accredited dental clinic in Phuket.
2. Phuket Dental Signature
A subsidiary of the award-winning Bangkok International Dental Center (BIDC), Phuket Dental Smile is the largest clinic on the island. The contemporary 3-storey facility comprises of 12 treatment rooms, is equipped with the latest dental technologies and has its own certified American Board Prosthodontist on-site.
3. A.B. Dental Care Clinic
Located in the busy Junceylon Shopping Center in Patong, A.B. Dental Care offer specialist dental treatments designed to transform and brighten up your smile. Using advanced dental procedures and superior quality materials, the clinic can revitalize and maintain your teeth and gums, delivering the smile you've always dreamed of.
4. Smile Signature - Phuket Branch
The Smile Signature dental clinics have been established throughout Thailand for over 14 years. The group has expanded to encompass 35 treatment rooms across 8 dental centers, utilizing a team of over 100 dentists, dental specialists and implantologists. Utilizing cutting-edge digitalized x-rays machines and CE autoclaving sterilization units, Smile Signature deliver a safe, top-quality holistic approach to dental healthcare.
5. Promjai Dental Clinic Phuket (Patong Beach)
Located close to the waterfront at Patong Beach, Promjai Dental Clinic is the obvious choice if you're looking to enjoy the sun, sea and sand during your stay in Phuket. Originally established in 1990, their team of internationally-accredited dental specialists are dedicated to catering for the needs of overseas patients, delivering outstanding results in a friendly and relaxing environment.
If you're planning a trip to Thailand and are looking for the best dentist, Phuket is the place to be. You can combine the perfect vacation with first-class dental care in a modern, state-of-the-art facility – and all for a fraction of the cost that you would pay to undergo the treatment at home!