The city has some of the finest international dental clinics on the sub-continent. Take your time to pick and choose a suitable clinic – check out our previous patients' All on four reviews in Pattaya, prices, dentist qualifications and lots more useful information to help you decide.
All on Four Prices in Pattaya
Dental Departures is an online portal that is dedicated to bringing you the most affordable dental clinics and treatment options from around the world to combat the extortionate prices we see in dental clinics across the Western World. All on Four dental treatments are some of the most expensive dental procedures in the industry today and combine the latest technological advancements of dental implants to completely reconstruct the interior of your mouth.
You can use the All on Four reviews in Pattaya on the Dental Departures' site to find a price in the city that is not only fair, but suits your budget and requirements. All on Four prices in Pattaya are almost 60% cheaper on average than in the USA, Canada, Australia, New Zealand and Europe. The savings are massive!
Here is an example of the All on Four prices you can expect to pay when booking your treatments in Thailand: US $ 11,000 (CAN $13,585; UK £8,452; Euro €9,374; Aus $13,963; NZ $15,021), compared to the prices in the US $ 26,000 (CAN $33,433; UK £19,382; Euro €23,130; Aus $33,910; NZ $34,841).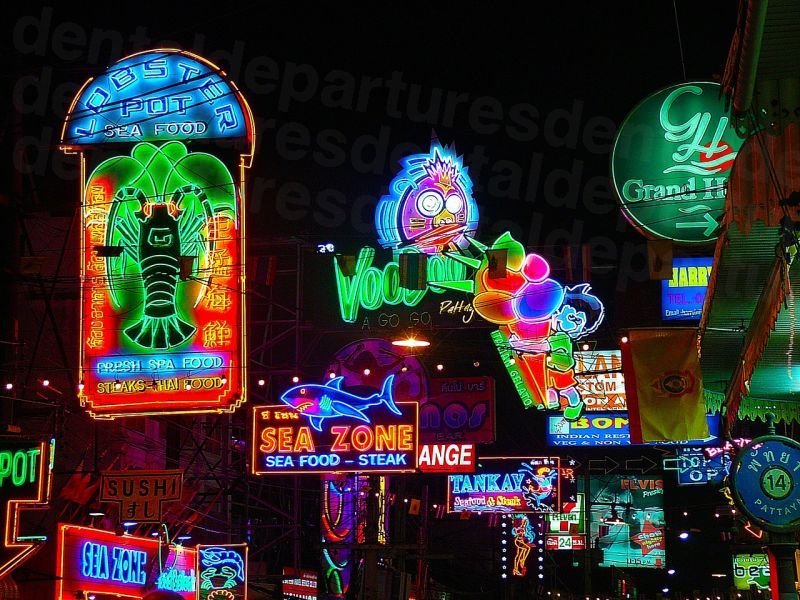 Using Reviews to Find a Quality Clinics
Now you can see that Thailand prices are a fraction of those back home, it's time to find a dental clinic that suits your budget and needs. At Dental Departures, we use online reviews from former patients as part of our criteria for assessing good quality. All the clinics we list adhere to high international standards and have English speaking staff. You can check out the clinic pages to find All on Four reviews in Pattaya, and other information so you can make your own comparisons.
Here is a list of the most highly-recommended dental clinics in Pattaya for All on Four treatments:
Dente Smile Clinic
Pattaya International Dental Center
People from the four corners of the globe are now descending on Pattaya dental clinics for find low-cost dental treatments that are performed to high standards. This is why we are seeing a massive shift in customer numbers from Europe and the US to SE-Asia. This will continue while the prices are so affordable.
Make sure you utilize our All on Four reviews in Pattaya to find yourself a great clinic and the bargain of a lifetime. With astronomical All on Four prices back home, Pattaya, and Thailand in general is not just a party capital of the world, but is now a dental tourism destination you need to take seriously!