If you want to get the best crowns, dentists in Patong should be on your radar. This beautiful beach resort town in Thailand is home to some of the best dental clinics in the region. So why not plan an amazing dental vacation in Patong? You'll save a ton of money, enjoy an unforgettable vacation and of course, get the best dental crowns money can buy, administered by some of the finest dentists in the world. Numerous people from Australia and New Zealand fly out here as dental tourists, happy to avoid the expensive dentists back home.
Dental Crowns Price List
Let's talk about the price here, as this is the single biggest motivator for dental tourists. Here's the price comparison for dental crowns:
Price of Dental Crowns in Australia: AUD $ 1,506
Price of Dental Crowns in New Zealand: NZD $ 1,545
Price of Dental Crowns in Patong: AUD $447 and NZD $470 respectively
This means in Patong you'll be paying only 29% of the costs you would incur for back home. This is not to say that you'll be compromising on quality. The lower prices are primarily the result of lower operating cost and lower cost of living in Thailand compared to the costs in Australia and New Zealand. The top dental clinics in Patong know that they won't have a business if they compromise on quality.
Top Clinics for Dental Crowns in Patong You Should Consider
As you just saw, the prices are really low. But for these prices to actually mean anything, you need to find a credible dental clinic. The savings aren't worth it if you're compromising on your health. Here's a list of dental clinics for the best crowns' dentists in Patong: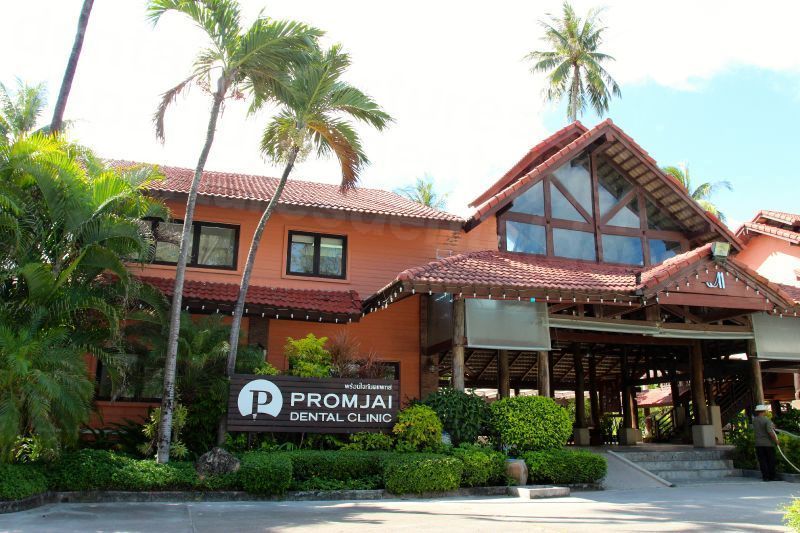 All it Takes is a Little Planning to Combine Holiday and Health
Now if you're a little hesitant regarding the notion of the traveling to different country to get your dental crowns, it's alright. Look at it this way – you're not traveling for an unnecessary hassle. On the contrary, you're getting an amazing opportunity to combine a vacation with your dental procedure.
Yes, it would have been quite a hassle if you didn't know where to find reliable information on the clinics, or if dental tourism itself were a new fangled notion. However, the encouraging reality is that you can easily plan your trip and ensure a world-class dental procedure from the comfort of your home, just like thousands of people already do across the world. Thanks to the website Dental Departures, you can find the best dentists for dental crowns in Patong. You can read reliable reviews, ratings and even look at pictures to make an informed decision.
Here's why Dental Departures is the perfect place to find the top Patong dentists:
Excellent Customer Service
Pre-Screened Dentists and Clinics
Thousands of Hi-res Photos
Hundreds of Virtual Tours
Reliable Reviews and Testimonials
Free Quotes
Simple Booking
If you're looking for the best crowns, dentists in Patong are just a click away. Go ahead and plan an unforgettable and affordable dental holiday in Patong beach.