Investigate the excellent prices for Dental Work in Istanbul
There are emerging dental tourism destinations in the world nowadays and one of the top destinations is Turkey. Turkish dentists are capable of performing all standard dental treatments and procedures. An increasing number of tourists come to avail themselves of the affordable prices for dental work in Istanbul, Ankara and Izmir.
Many visitors have experienced top-quality dental care with the same quality of care and professionalism as in their home country. Visiting a Turkish clinic will generally save you about 70 percent on dental care.
Clinique Dent Beaute is a popular Dental Clinic offering patients the most up-to-date dental treatments in Instanbul, Turkey. It is within walking distance of the five stars hotel Sheraton Maslak and Istinye Park Shopping Center.
From the center of the city, Dent Beaute Dental Clinic can be reached in a 15-minute drive or a 30-minute drive from the airport. The clinic also offers additional free benefits such as pick up from the hotel. They offer patients free oral exams, crown removal, panoramic x-ray and bridge removal.
The dental clinic is fully certified and all the dentists are well-trained in the following fields of dentistry.

Oral Implantology (artificial tooth root)
LASER Dentistry (gum treatments, teeth and bone treatments, bleaching)
Oral Surgery (wisdom teeth extraction, apical resection, bone and soft tissue graft)
Periodontology (Gum Disease Treatment)
Aesthetic and Cosmetic Dentistry (Laminates, Composite Fillers, Bleaching)
Prosthodonthie (Porcelain crowns, IPS, Empress, Emax, Zirconia, Procera)
Pedodontics (Children's Dentistry), Orthodontics.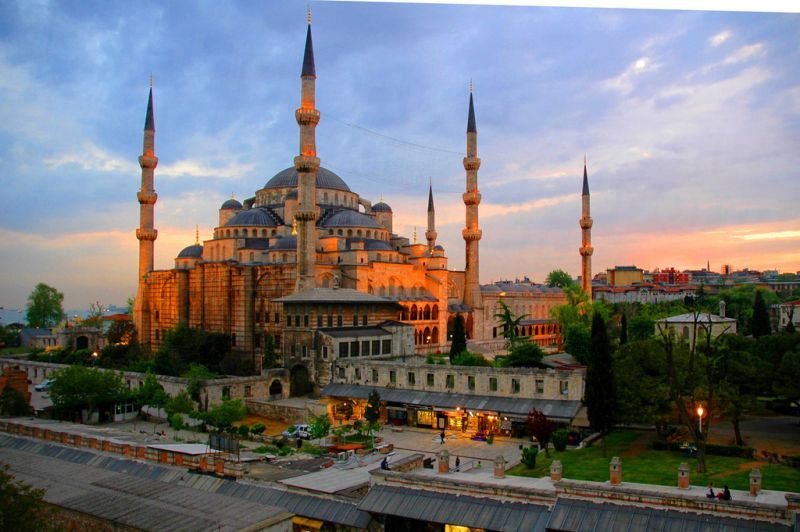 Some of the dentists are trained in Australia, Germany and the USA. Dent Beaute Dental Clinic has always been updated with new dental techniques and the latest technology in dental care. One of the best examples is the use of Aesthetic Dentistry that started in 2000. When it comes to this type of dental procedure the harmony between facial tissue and dental structures becomes extremely important. The Clinic also utilizes LASER and Prosthetic applications for crown lengthening procedures and uses Botox and Dermal Fillers (such as acid hyaluronic) to design a beautiful smile for their patients.
Dent Beaute Dental Clinic is known to be one of the newest dental clinics in Istanbul with its modern facility and the use of advanced technology. The reputation of the clinic among both local and international patients makes them a favorite.
Here is a comparison price list. Top procedures (the All-on-4® treatment concept, dental implant, crowns, root canal, veneers, fillings) in Instanbul will save you about 70% when compared to other countries.
INTERNATIONAL PRICES VS. ISTANBUL PRICE

PROCEDURE

US $

UK £

EURO

AUD $

COMPARISON

All-on-4® treatment concept

$26,000.00

£19,382.00

€ 23,130.00

$33,910.00

INTERNATIONAL

$7,800.00

£6,029.00

€ 6,867.00

$10,245.60

ISTANBUL

DENTAL IMPLANTS

$3,913.00

£ 2,928.00

€ 3,480.00

$5,098.00

INTERNATIONAL

$1,173.00

£906.00

€ 1,032.00

$1,540.80

ISTANBUL

DENTAL CROWNS

$3,913.00

£ 863.00

€ 1,026.00

$1,505.00

INTERNATIONAL

$349.20

£269.00

€ 307.00

$458.70

ISTANBUL

ROOT CANALS

$1,275.00

£954.00

€ 1,133.00

$1,660.00

INTERNATIONAL

$382.50

£295.00

€ 336.70

$502.40

ISTANBUL

DENTAL VENEERS

$1,245.00

£932.00

€ 1,108.00

$1,623.00

INTERNATIONAL

$373.50

£288.00

€ 328.80

$490.60

ISTANBUL

DENTAL FILLINGS

$155.00

£116.00

€ 137.00

$202.00

INTERNATIONAL

$46.50

£36.00

€ 40.90

$61.00

ISTANBUL
[Note: These figures are estimates at the time of writing; please check our clinic listings for up-to-date prices.]
The Bottom Line
Istanbul is the ideal dental destination that guarantees comfort and great service to the patients. Not only do you get high-quality procedures and care but prices for dental work in Istanbul is among the most affordable in Europe.
Why wait, grab the next flight and get that dental procedure you always wanted. For more information, get in touch with our Customer Care Team today.