Do you need to shape up your teeth? Malaysia has a number of clinics offering a complete mouth makeover. Prices in Malaysian dental clinics are inexpensive compared to Australia and New Zealand. Checkout the following clinics that provide first-class dental service.
Dentalpro Dental Specialist Centre,
Procare Bangsar Dental Surgery,
Tiew & Partners Dental Clinic - Bukit Indah Branch,
Chai Dental - Kuala Lumpur,
Proheal Dental Specialist Centre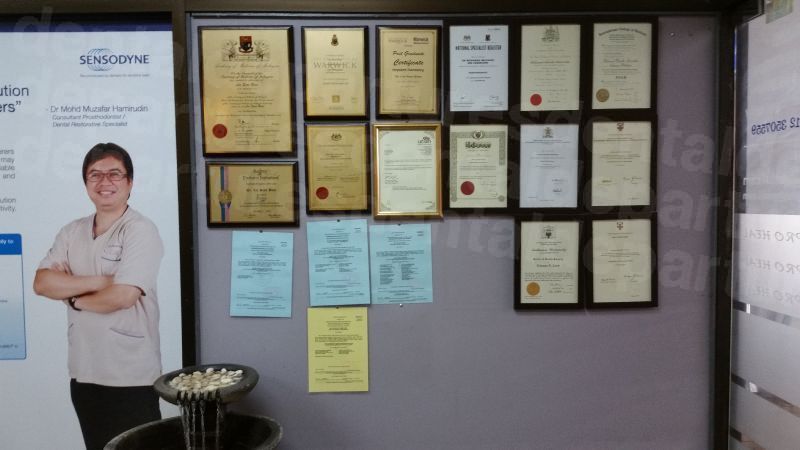 Dental Departures has screened the facilities, quality of treatments, and qualification of the dentists. The clinics provide dental tourism where they cater to the oral health needs of patients from overseas and assist in travel. Choosing to book with quality-checked clinics provide you the following benefits:
Restore your smile
The clinics mentioned above restore your smile using advanced techniques in dentistry. They cover a wide range of dental services such as Full Mouth Restorations, Cosmetic Dentistry, Oral Surgery, Gum Treatment, Orthodontics, and other procedures. The dentists improve patients' oral health and improve smiles using treatments like crowns, bridges, dentures, veneers, dental implants, including All on Four. They use high quality materials in restoring the teeth. Additionally, they offer Sedation Dentistry to help patients feel at ease during the procedure.
The dentists will take a complete examination of your teeth, gums, and jaws. Diagnostic tests like digital x-rays are used in evaluation. They will also review your oral health as well as your medical condition. After the assessment, the dentist will discuss results and recommend the best option for you. The dentists create an individualized treatment plan based on your needs and consider your budget.
You'll be taken care by dentists who specialize in full mouth reconstruction, Cosmetic Dentistry, Implant Dentistry, and other experts. They work together in giving the best patient care. The dentists' experience from abroad helps them to deal effectively with international patients. They are certified by the Royal College of Surgeons and the International Congress of Oral Implantologists (ICOI).
Access to modern facilities
Clinics in Malaysia are equipped with the latest technology such as digital x-rays, 3D CT scan, and Computer-aided design/computer-aided manufacturing system (CAD/CAM). The technology enables them to provide accurate treatment and reduces treatment time, which lets you enjoy your holiday in Malaysia. The clinics also comply with strict sterilization to give the best dental service.
Save on dental expenses
Clinics in Malaysia offer high quality treatments at affordable prices. The cost of treatment in Malaysia is lower compared to your home country. You'll save on your dental expenses at the same time spend a holiday in Malaysia where you can explore various activities. To give you idea, here's a table showing the estimated price of dental crowns in Malaysia compared with other countries.
| | | |
| --- | --- | --- |
| | AUD | NZD |
| Price in Malaysia | AUD $2,128 | NZD $2,283 |
| Other countries | AUD $5,170 | NZD $5,546 |
Visit a clinic in Malaysia and get a complete mouth makeover. Prices in Malaysia are affordable. Find dentist and book an appointment with the help of our Customer Service Team.