Save money on the All-on-4® treatment concept while spending a relaxing vacation in one of the Philippines' top tourist destinations.
Davao is endowed with natural wonders that bring beach lovers and adventure seekers. It's great for those who want to loosen up while getting major dental work, like the All-on-4® treatment concept. Read on to see how much you can save in Davao.
See here to learn more about the All-on-4® treatment concept in the Philippines.
All-on-4® treatment concept: Dental Prices and Clinics Davao
Sophisticated mouth restorations are available at the dental clinics in Davao. The cost is significantly lower compared to Australia, New Zealand, UK, and the US. Here's an estimated price for the All-on-4® treatment concept in Davao.
Price Comparison [All-on-4® treatment concept]
Australia

New

Zealand

UK

USA

Canada

Davao

AUD $9,279

NZD $9,955

£5,466

USD $7,000

CAD $9,488

Other countries

AUD $16,304

NZD $17,492

£9,604

USD $12,300

CAD $16,602
As you can see, you can big savings when you undergo dental treatment in Davao. Please take note that these are estimated prices. The price varies depending on the material you choose, the specialization of the dentist, and other factors.
If you're interested to restore your teeth with the All-on-4® treatment concept, talk to the dentist and they'll assess if you're a good candidate for the treatment. They'll be able to make a treatment plan that suits your needs.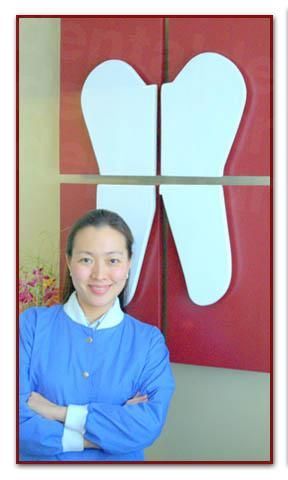 Quality of Oral Care in Davao
Check out these top clinics in Davao verified and listed with Dental Departures.
Lim Dental Center has a specialist in dental implants who studied in the US and received certification from the American Dental Association (ADA). He works with fellow dentists who provide outstanding dental service.
Metro Dental Abreeza Mall is a part of the Metro Dental, the leading clinic network in the Philippines. It offers General Dentistry and specialized treatments such as Cosmetic Dentistry, Orthodontics (braces), and Oral Surgery.


Fabular Dental Clinic specializes in temporomandibular joint disorder (TMD), treatment, Orthodontics, and Cosmetic Dentistry. It also offers Gum Treatment, Root Canal Therapy, and General Dentistry. The clinic complies with proper sterilization procedures.
How Do I Get Started?
Let Dental Departures help you on this. Get in touch with our Customer Care Team by phone, email, or online chat today and start planning your dental trip to the Philippines.