Do you need a complete mouth makeover? Prices in San Jose, Costa Rica are lower compared to your home country. Getting a complex treatment in San Jose would save you around 60% on your dental cost. Here's what Costa Rica dental clinics can offer:
Superior Oral Care
Get the best oral care from the quality-checked clinics listed by Dental Departures. We screen the facilities, services, dentists' qualifications, and the professional affiliations of the clinics in San Jose. Here are some of our top recommendations:
These clinics offer Full Mouth Restorations, Restorative Dentistry, Cosmetic Dentistry, Smile Design, Periodontics, Orthodontics, Oral Surgery, and other specialized treatments. They perform complex procedures like complete mouth reconstructions such as Dental Implants, the All-on-4® treatment concept by Nobel Biocare, All on 6, Crowns, Bridges, and Veneers. In addition to the dental services, they also provide shuttle services, hotel reservations, and travel assistance.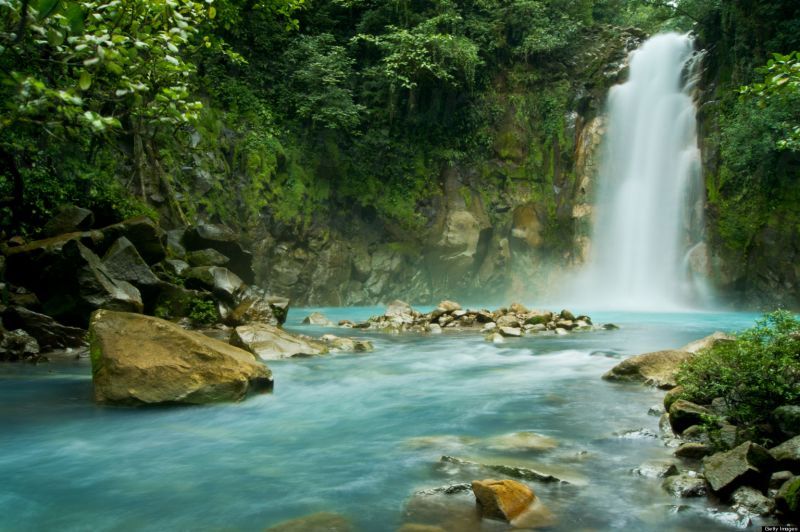 Inexpensive Price of Treatment
Complete Mouth Restorations, Smile Makeovers, and other specialized treatments in Costa Rica are lower compared to countries like U.S and Canada. Take note that the price of treatment will depend on the number of teeth involved, the type of material, the specialization of the dentists, and other factors. To give you an overview, here's the price comparison of treatments:
All-on-4® treatment concept
Price in Costa Rica USD $8,500 (CAD $11,473; GBP 6,637; AUD $11,267; NZD 12,088)
Price in US (USD $20,533; CAD $27,715; GBP 16,033; AUD $27,218; NZD $29,201)
Implants
Price in Costa Rica USD $1,400 (CAD $1,890; GBP 1,093; AUD $1,856; NZD $1,991)
Price in US (USD $3,900; CAD $5,264; GBP 3,045; AUD $5,170; NZD $5,546)
Crowns
Price in Costa Rica (USD $350; CAD $472 GBP 273; AUD $464; NZD $498)
Price in US (USD $1,218; CAD $1,644; GBP 951; AUD $1,615; NZD $1,732)
World-class Facilities
The above-mentioned clinics are equipped with state-of-the-art technology such as 3D Cone Beam Computed Tomography (CBCT) and Computer-aided Design/Computer-aided Manufacturing system (CAD/CAM) that helps dentists in providing accurate treatments. Most of them have on-site laboratories that produce crowns, veneers, and other dental work in a short time great for tourists who need quick dental solutions. They also comply with the highest sterilization procedures.
Highly Trained Dental Specialists
You'll be handled by highly trained dentists in Costa Rica who are well experienced in performing full mouth restorations and smile makeovers. The specialists include members of the following:
American Academy of Periodontology
American Academy of Cosmetic Dentistry
American Association of Orthodontics
International Congress of Oral Implantologists (ICOI)
As members of these organizations, the dentists comply with international standards. This means you'll get the same high-quality treatments as in your home country.
Plan a trip to Costa Rica and get a complete mouth makeover. Prices in San Jose dental clinics cost a fraction of what you'd spend at home. Find a clinic and book an appointment with the help of our Customer Service Team.