Even at their Top Prices, Implants in Chiang Mai are Cheaper than you Think
Dental implants are great dental treatments for tooth loss. Not only do they restore missing teeth, they also maintain jawbone. This strengthens the natural function of your teeth and gums, while also helping you maintain a youthful face. But while implants are becoming the standard treatment for tooth loss worldwide, they are still not covered by insurance. For that reason, many Kiwis and Aussies have took the dental tourism route, heading to Chiang Mai, Thailand especially for affordable, quality, and timely dental work. Even when you look at their top prices, implants in Chiang Mai are 50% cheaper than Australia or New Zealand.
Implant Prices in Chiang Mai at a Glance
Average prices for dental implants in Australia and New Zealand are AUD $5098 and NZD $5238 respectively, whereas you can get the same procedure in Chiang Mai for AUD $2393 and NZD $2577. This gives you a discount of more than 50%.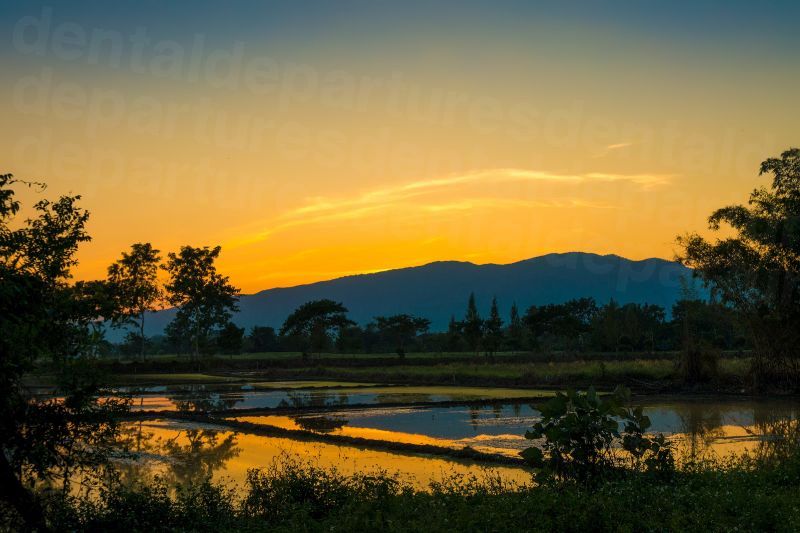 This means that you are saving significant money, and even with the cost of travel included, your final bill will be lower than just the cost of implants in your home country.
As already explained, dental insurance usually doesn't cover the cost of implants, because most insurers still consider implants to be an elective procedure. That is why we suggest that you plan a dental vacation and take advantage of these amazing prices.
Even if insurance covers some upfront expenses of the procedure, the math still favors getting your implants in Chiang Mai.
Save Precious Time
Another great benefit of getting implant surgery in Chiang Mai is that you will not have to wait weeks and months for your appointment, as is the case with Australian hospitals. Getting an appointment at private clinics in Chiang Mai is fairly easy, which is why dental vacations are so popular there.
Best Dental Implant Clinics in Chiang Mai
Finding registered and reputed clinics for dental implants in Chiang Mai online hardly takes a while. You can shortlist the most popular clinics and read their reviews. Moreover, you can also ask for referrals; in any case, feel free to further explore Dental Departures for the best dental implants in Chiang Mai.
Use this portal to research the best implant specialists, because a 50% discount means nothing if you are not getting the best treatment. Fortunately, there are enough quality clinics in Chiang Mai to provide implants that are comparable in quality to your home country.
The top clinics include:
All in all, getting dental implants in Thailand is a decision you will not regret. You are saving money and getting a chance to travel to a beautiful city. But most importantly, your teeth will be restored offering you a natural look and function that will boost your self-confidence as well. Combining dental care and vacation was never this easy as even with top prices, implants in Chiang Mai with our top dentists are so affordable for dental tourists.