For many individuals, it can be a struggle to meet the rising expense of dental implants cost. Cancun, however, offers an affordable alternative, with many patients being forced to look for cost-effective solutions to the stigma of missing teeth.
Here are five reasons why dental implants in Cancun are worth the trip:
Price
As already mentioned, the cost of the treatment can be the main factor that influences your decision to undergo the procedure. Dental implants are a costly undertaking, with the average cost in most western countries running into several thousand dollars.
For example, in the United States, you can expect to pay around USD $3,900 (CAD $4,955; AUD $5,115; NZD $5,660; GBP £2,920; EUR €3,271). However, for the same treatment in Cancun, the price is just USD $1,562 (CAD $1,984; AUD $2,048; NZD $2,267; GBP £1,169; EUR €1,310).
This equates to a saving of around 59% and, what's more, these prices are for a single implant. If you need more than one, then the savings become quite substantial!
Dentists
Dentists in Cancun are among some of the most highly-skilled dental surgeons in the world. Many have studied abroad and passed the same examinations as the dentists in the US, in turn becoming members of professional boards such as the American Dental Association.
At Dental Departures, we have compiled a directory of quality-checked dentists, taking the time to verify details such as individual qualifications and professional memberships. This ensures you will only receive treatment from a legitimate, fully-trained dental professional when you book your dental implant procedure through us.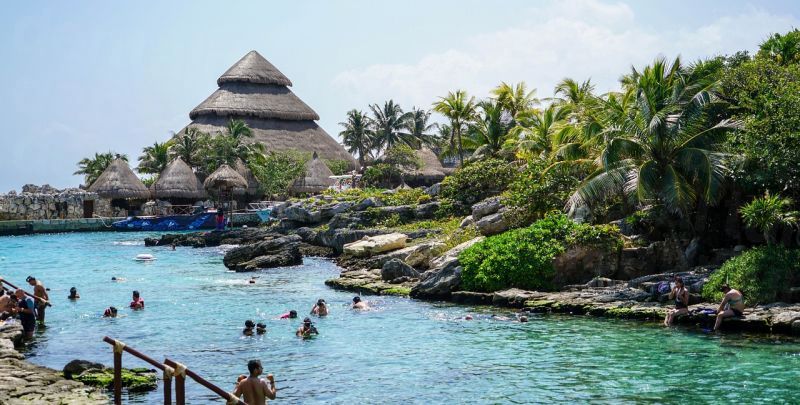 Procedure
In terms of the dental implant procedure, Cancun dentists meet internationally recognized standards for both the quality of their treatment and the high class of materials used during the process.
Getting your dental implants in Cancun will involve a thorough oral examination that includes hi-tech x-rays and CT scans to assess the overall condition of your mouth, and to determine your suitability for the course of action.
The dental implants themselves are metal posts, fabricated from top-quality titanium, that are inserted into the jawbone and act as replacement tooth roots. These posts are threaded to allocate a piece known as an abutment, to be securely screwed in and an artificial tooth, or crown, to be mounted into place.
Clinics
An entire host of dental implant clinics and hospitals in Cancun can provide you with superior quality implants at an affordable price. Some of the most popular choices with Dental Departures clients include:
Cancun Dental Specialists – Ideally situated near Plaza Flamingo, this modern facility is equipped with a 3D CT Cone Beam scanner, which generates detailed 3D images of the patient's dentition, creating surgical guides for implant placement and reducing the margin of error during the procedure.

Dental Evolution – Using only high-grade materials for their dental implants, their technology and know-how combine to deliver outstanding results every time.

Cancun Dental Design - The facility is equipped with the latest dental technologies and has an in-house laboratory that produces impressive dental restorations.
Location
Cancun is a short flight away from many locations in the United States, making it ideally placed and easily accessible for international patients, especially Canadian and US citizens.
Additionally, the city has long-been a popular tourist destination. Its palm-fringed beaches that border the Caribbean Sea provide the perfect backdrop to relax before and after your treatment, with hundreds of hotels located close to the coast.
What's Next?
Talk to our Customer Care Team now to learn more about dental implants cost, Cancun dentists and booking procedures.
Sources:
Best All-Inclusive Resorts in Hotel Zone, Cancun. U.S. News. Website accessed: 4 May 2021. https://travel.usnews.com/Hotels/Best-All-Inclusive-Resorts-in-Cancun_Mexico/n-hotel-zone/
Alderman, Lesley. For Most, Implants Beat Dentures, but at a Price. New York Times. 30 July 2020. https://www.nytimes.com/2010/07/31/health/31patient.html
American Dental Association. Website accessed: 4 May 2021. https://www.ada.org/en