Over the past 20 years, there have been significant improvements in dental implants. They are now considered a long-term solution and can help you eat, chew, smile, and talk. Plus, they look completely natural.
The problem is, dental implants can be expensive and with today's dental care prices in their home country being out of their reach, more people are combining a holiday to Malaysia with taking advantage of the substantially lower dental implants cost.
Here are 7 reasons why you should consider getting dental implants in Penang:
#1 Affordable Dental Care – Value For Money
The price of implants depends on the type of material, the type of restoration (crown or bridge), any additional procedures such as bone graft, and other factors. However, on average the dental implants cost in Penang is around:
AUD $2,210 (USD $1,620; UK £1,122; € 1,500), compared to
AUD $5,100 (USD $3,900; UK £2,950; €3,500) in Australia.
That represents savings of over 50%. [Please note: these are average prices at the time of writing.]
#2 Outstanding Dental Care Service
These low prices do not mean inferior quality of dental care. The healthcare system, under the Malaysian Ministry of Health, ensures that both private and public dental health care service providers are providing consistently high-quality services and are employing skilled and well experienced dental professionals. Penang offers the best in private dental care services, with many modern clinics equipped with state of the art equipment offering the latest in dental care.
We recommend these 3 clinics where you will be able to replace missing teeth for less with dental implants: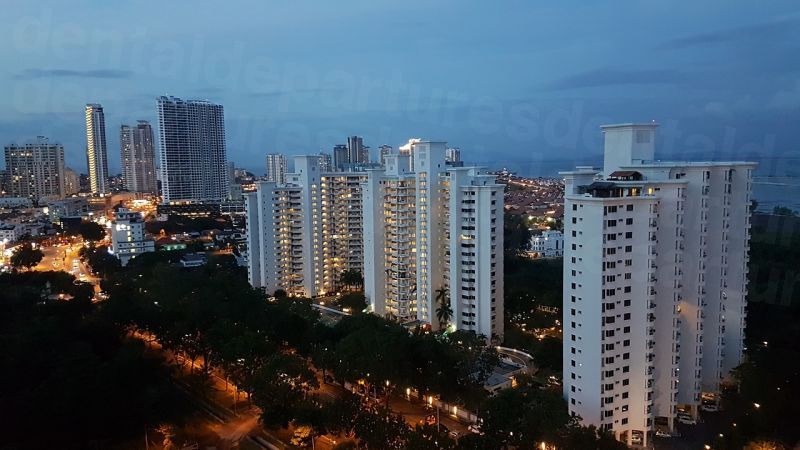 #3 Qualifications and Training
Particularly in those Penang clinics that cater to international patients you can expect to be treated by dentists who are well qualified and trained, using modern equipment and an advanced approach. Most have at least some training abroad, speak English well, and are likely to be members of international organizations such as the International Congress of Oral Implantologists.
#4 Medical Departures' Services in Penang
Dental Departures take all of the hassle out of the research to select the best venues for your dental implants. Before any clinic can be listed by Dental Departures, it must successfully pass a rigorous assessment process. Everything must meet or exceed internationally accepted standards.
#5 Travel Assistance
A number of dental clinics in Penang assist dental tourists with all of their travel plans, including flights, airport pick-ups, accommodation and sightseeing. Dental appointments can be fitted in around your vacation.
# 6 Caring Hospitality
Penang has a well-deserved reputation for graceful and attentive service. English is widely used wherever you go. On arrival, most nationalities are given a three-month visa, and there are plenty of reasonably-priced hotel rooms and an excellent public transportation system.
#7 Travelers' Paradise
After your procedure for dental implants in Penang, you can relax and enjoy the beautiful island of Penang. Nicknamed the Pearl of the Orient, Pulau Pinang (the "Isle of the Betel Nut") is a world-renowned exotic holiday destination. Apart from the stunning white beaches, there are a number of other outdoor activities to do on the island. Georgetown is a UNESCO World Heritage Site. Penang, too, is a haven for food lovers.
The Bottom Line
In summary, having your dental implants done in one of Penang's top-class dental clinics, offers a unique opportunity for a terrific holiday break combined with top-class dental healthcare.
If you have any questions about dental implants cost and our dental implants review Penang please contact our Customer Care Team who will be pleased to offer assistance.