Did you know that lots of people from across Europe, Australia and New Zealand are now seeking out options abroad for their dental treatments? As you already know, the prices back home have become so expensive that not so many people can afford the treatments any longer. South-East-Asia has become a viable option for foreigners who are seeking quality dental treatments they can afford. If you are looking for recommended destinations for your dental tourism needs, here are 3 reason why dentistry in Phuket is so popular.
1: Amazing Holiday Location
Phuket is literally one of the most beautiful holiday destinations on the planet. The beaches are fabulous, the seas are crystal blue, the people are friendly and the weather is fantastic for most of the year. The island is a very special place that merges the charm of SE-Asia, the tranquility of a paradise island and a high-end atmosphere with lots of international-style infrastructure.
2: Excellent Choice of Dental Clinics
As mentioned above, the island has developed into a true international destination. This is also very true when discussing the choice of medical and dental facilities. There are so many dental practices on Phuket that adhere to high-end standards, it can be difficult which one to choose. At Dental Departures, we have found the best choice of dental clinics in Phuket that have high standards, fair prices, and a friendly atmosphere. Please see the most highly recommended options for those seeking quality dentistry in Phuket:
· Sea Smile Dental Clinic – Phuket
· Smile Signature - Phuket Branch
· Promjai Dental Clinic Phuket (Patong Beach)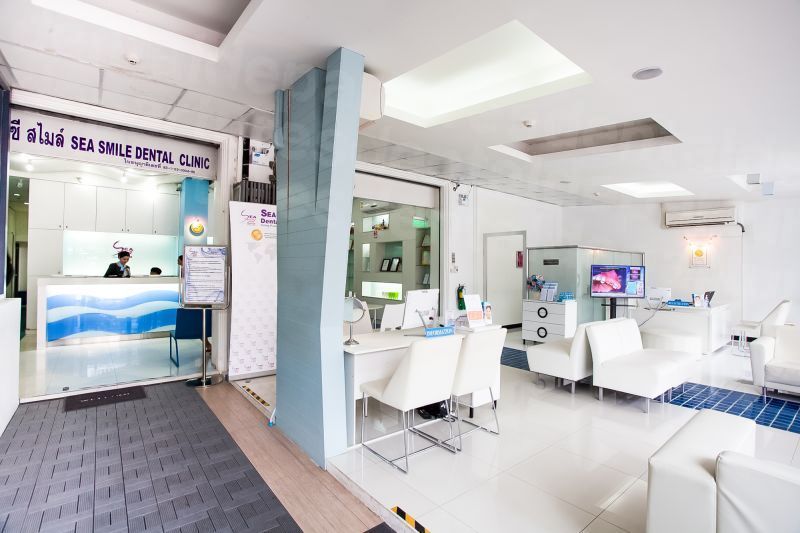 3:Affordable Dental Vacation Prices
Because there are so many top-notch dental clinic options in Phuket, this has had a dramatic effect on prices. Prices in Thailand are massively cheaper than back home right across the board, but with such a competitive dental industry, you can find some amazing bargains in the market at this moment in time.
Dental implant prices in Phuket are 50% cheaper than in Europe, Australia or New Zealand. The biggest savings can be made on root canals and dental fillings which are 82% and 75% cheaper on average in Thailand. Here are the average prices for dental implants in Phuket:
US $1,900 (CAN $2,468; UK £1,464; Euro €1,664; Aus $2,505; NZ $2,609),
compared to the prices in the US:
$3,913 (CAN $5,026; UK £2,928; Euro €3,480; Aus $5,098; NZ $5,238).
With savings like these, price is a massive factor why so many Westerners visit Phuket for their dental treatments.
The numbers for people booking vacations for dentistry in Phuket have skyrocketed over the past 5 years. The reasons why are basically all about Phuket being a beautiful place to visit with international infrastructure, the vast choice of world-class dental treatments centers, and also because the prices are dramatically lesser than back home. You can enjoy the holiday of a lifetime while taking advantage of the affordable prices and good services in Phuket dental clinics.