Are you looking for affordable, secure and quality all on four implants? Bali clinics are standing by. Notice that the dental care services in Bali are more accessible and friendlier than many others. The clinics offer quality all on four implants that cost less and guaranteed to save you thousands. And to make things even better, we, at Dental Departures, have composed three recommended all on four implants clinics in Bali. All of them are verified for security and excellence and offer the procedure at only 33.6% of current international prices.
Our Dental Departures recommended clinics:
All three of these clinics have undergone meticulous scrutiny by our Dental Departures team. We made professional background checks and on-site visits to each clinic to verify their cleanliness security as well as their quality of service.
With these Dental Departures verified clinics, you are guaranteed excellence, safety and affordability.
All on 4 procedure in brief!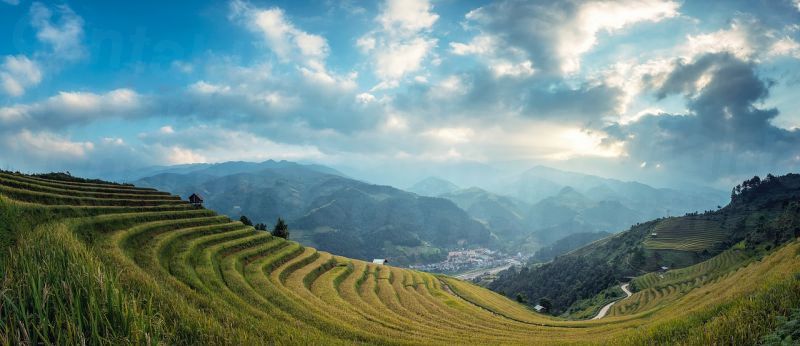 The all on four is a surgical procedure that involves appending four dental implants through the gums and into the jawbone. Eventually the implants fuse with the jawbone, securing them in place. By utilizing the arches in the lower or upper jaw, these implants support bridges of false teeth. All on four implants are positioned at an angle; the two rear implants being longer than the two in the front.
The all on 4 prices in Bali saving you 66.4%
The best, most cost-effective procedure can be found in Bali's clinics, and you can be assured they perform high-quality and effective procedures at the lowest all on four price. Bali is a generous place—they provide an escape from your daily stresses to enjoy the things they offer, like their amazingly inexpensive dental care.
| | | |
| --- | --- | --- |
| All On Four | $ 20,533.00 VERSUS $ 6,907.00 Saving US $13,626.00 | USA |
| | $ 26,819.00 VERSUS $ 9,022.00 Saving AUD $17,797.00 | AUSTRALIA |
| | $ 29,698.00 VERSUS $ 9,990.00. Saving NZD $19,708.00 | NEW ZEALAND |
Bali's holiday experience
In Bali, you will lack nothing when it comes to the tropical island experience; luxurious yet affordable accommodation; an abundance of beautiful natural landscapes, and the urban life is just as exquisite. Temples are majestic in the city, and the delectable cuisine is something you will definitely miss when you return home. And of course, the white sand beaches, beautiful limestone cliffs-Bali's panoramic coast is one of a kind.
Promotions from our recommended clinics!!
To help you lower the costs even further, we have compiled a list of exclusive Dental Departures promotions for you to avail. Just take your pick from the list below!
Bali 911 Dental Clinic - Kuta branch
Sunset Dental Bali, Bali International Dental Center and Bali 911 Dental Clinic - Kuta branch share these exclusive Dental Departures promotions for you!
Save BIG in Bali with Dental Departures' Exclusive Packages

Remembrance day 10% discount

Australia Veterans 5% discount

New Zealand Veterans 5% discount
Remembrance day 10% discount
Thus what are you waiting for? Book any one of these clinics for your all on four implants! Bali is guaranteed to be first-class if you are with us at Dental Departures! What makes this deal more attractive? Our recommended clinics, of course!