An All on Six is an effective way of replacing all of the teeth in the upper or lower jaws using six strategically placed implants.
Offering a secure, more comfortable method of restoring the teeth as opposed to dentures, which are prone to slipping and require tedious maintenance, many North Americans are put off this course of treatment due to the rather astronomical prices back home.
However, All-on-6 specialists in Mexico offer prices that are up to 70% lower than back home, meaning patients are able to save over ten thousand dollars - even when factoring in the two trips required for both treatment phases.
To get started, we've listed three of the most-highly rated facilities at which you can book your All-on-6 treatment in popular Mexican destinations including Los Algodones, Tijuana and Cancun.
Recommended All on Six Dentists in Mexico
Simply Dental
One of the most trusted Mexican All on Six implant clinics, Simply Dental clinic in Los Algodones is a safe bet for when it comes to restoring smiles at a price you can afford.
This clinic is located just two blocks away from the US-Mexico border, allowing patients to simply park their car on the US side and walk across to their appointment and back again on the same day. In operation for over 30-years, this modern and comfortable clinic has been rated as one of the most reputable clinics in Mexico by international patients seeking quality and affordability.
Dr. Dalia Dental Care
Located in Tijuana, another convenient border city for American dental patients, Dr. Dalia Dental Care is just a 5-7-minute walk from the San Ysidro point of entry on the Mexico-US border in San Diego.
This Tijuana dentist not only offers prices that are substantially lower than over the border in California but also standards that appeal to a wider international market. In operation since 1992, Dr. Dalia employs an experienced team of specialists, including implantologists, who are members of the American Dental Association.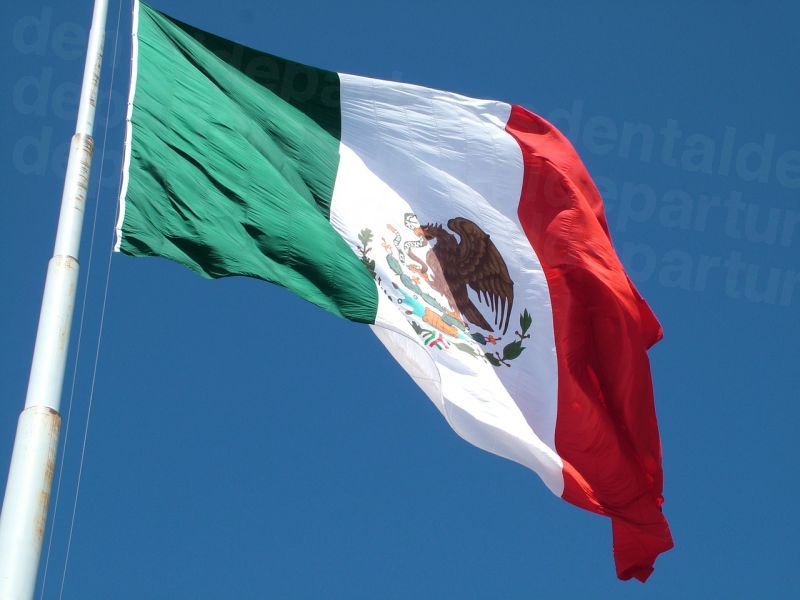 Sunset Dental Cancun
Sunset Dental Cancun is a fantastic option for patients who want to enjoy a sundrenched tropical holiday to complement their low-cost dental treatments. Located in the heart of Cancun close to beaches, bars, resorts, shopping and restaurants, this dental clinic earned glowing praise from international patients from across America, Canada and even Europe.
How Much Can I Save on My All on Six in Mexico?
To get an idea of how much you can save on All on Six treatment, see our average price comparison below:
All on Six price in Mexico: USD $10,000 (CAN $12,696; UK £7,688; Euro €8,722; Aus $12,788; NZ $13,645)
All on Six price in the US: USD $26,000 (CAN $33,431; UK £19,382; Euro €23,130; Aus $33,910; NZ $34,841)
[Please note that these are estimated prices at the time of writing. See our individual clinic listings for latest prices.]
What's Next?
When it comes to finding quality clinics for your All-on-6 implants, review Mexico's top-quality facilities on our site. By clicking through to our linked clinics above, you can check out dentist qualifications, clinic photos, maps, price tables and more handy information allowing you to make an informed choice
For questions or assistance when it comes to booking, our Customer Care Team can be reached at any time of day or night via the toll-free number provided.
Have a question you need a quick answer for? Then try our online chat function to reach a Dental Departures representative.
Sources:
What Are Dentures? Colgate. Website accessed: 15 November 2020. https://www.colgate.com/en-us/oral-health/dentures/what-are-dentures
Kurbonali, Manuchehr. All On 6 Dental Implants. Medium. 7 June 2017. https://medium.com/@manuchehr/all-on-6-dental-implants-5a4375fa651e
Karsten, Matthew. 30 Fun Things To Do In Cancun: Mexico's Gateway To The Yucatan. Expert Vagabond. 5 November 2019. https://expertvagabond.com/cancun-things-to-do/