Get oral care on holiday in Hanoi from the top teeth cleaning clinics. Hanoi has a number of clinics that offers dental tourism. Take a look at the recommended clinics for dental tourists in Hanoi.
Serenity International Dental Clinic helps patients achieve healthy and beautiful smiles by providing General Dentistry, Restorative Dentistry, Orthodontics, Cosmetic Dentistry, and Dental Implants. Treatments covered in this clinic include teeth cleaning, root canal therapy, bonding, fillings, veneers, laser teeth whitening, root canal therapy, crowns, dentures, and many others. The dentists completed their studies in Vietnam, France, and Germany. It has an ultramodern facility with digital intraoral radiography, Cone Beam Computed Tomography (CBCT), lasers, and other equipment that delivers accurate results. The clinic follows the procedures recommended by the U.S Occupational Safety and Health Administration, Environment Protection Agency, and the Centers for Disease Control and Prevention.
Minh Thu Dental Clinic was established in 1990 offering General Dentistry, Orthodontics, and other procedures. Although the clinic is known for providing Orthodontic treatments, it is also dedicated in improving patients' oral health by offering specialized procedures such as restorative treatments and oral surgery. It has a group of well-experienced dentists who are skilled in various treatments. The dentists are members of the World Federation of Dentists.
Pro Dental Clinic provides superb dental care at affordable prices. It offers a wide range of treatments such as teeth cleaning, root canal therapy, gum care, oral surgery, crowns, bridges, veneers, and dental implants. The dentists in this clinic are specialists in Cosmetic Dentistry and Dental Implants with certification from the International Congress of Oral Implantologists (ICOI).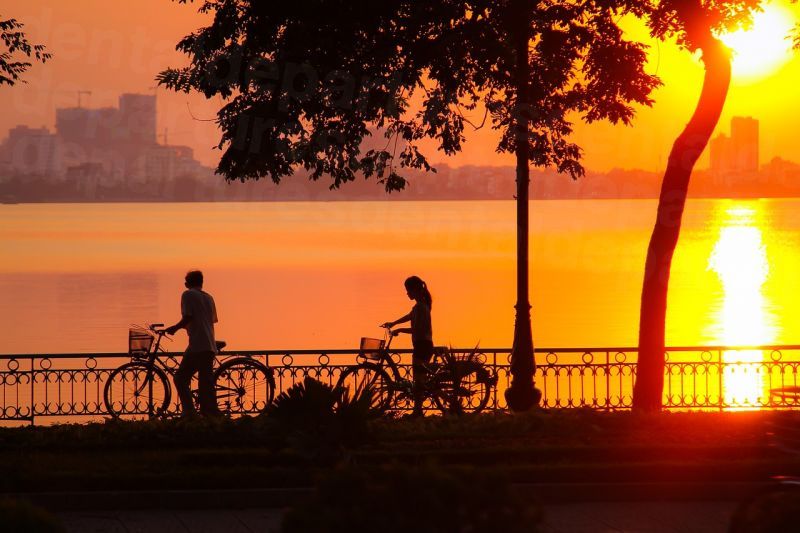 Maintain your oral health on a holiday by visiting a clinic in Hanoi. The dentists in Hanoi provide preventive treatments such as oral examination and teeth cleaning. Oral exams allow your dentist to check the condition of your teeth, gums, and mouth as well as review your dental/medical status. This preventive care helps the dentists to detect signs of tooth decay, gum problem, and other dental issues. The dentist will recommend treatment once a dental problem is detected.
Part of preventive treatment is teeth cleaning. A professional teeth cleaning removes plaque and tartar that causes gum problems. Your trip to Hanoi is a great opportunity to clean up your teeth. You'll get to maintain your oral health at the same time experience the culture in Hanoi. The capital city of Vietnam is bursting with cultural and historical attractions as well as shopping destinations. It has distinct cuisine that delights many tourists.
Teeth cleaning in Hanoi is affordable compared at home. To give you idea about the cost of treatment, here's the price comparison of teeth cleaning in Hanoi.
Teeth Cleaning Cost: Hanoi Dental Clinics
| | | | | | |
| --- | --- | --- | --- | --- | --- |
| | AUD | NZD | USD | CAD | GBP |
| Cost in Hanoi | AUD $20 | NZD $21 | USD $15 | CAD $20 | GBP 12 |
| Other countries | AUD $167 | NZD $179 | USD $126 | CAD $170 | GBP 98 |
Maintain your oral health in Hanoi by visiting one of the top teeth cleaning clinics. Hanoi offers dental tourists with affordable treatments. Look at our quality-checked clinics that offers teeth cleaning in Hanoi and book an appointment with Dental Departures.