Cabo San Lucas is a beautiful resort town on the southern tip of Mexico's Baja Peninsula. Among the many reasons to visit include the town's world-class dental providers.
For North American visitors from the US and Canada, Cabo San Lucas is a haven for affordable, quality dental work. Here, you'll find our top recommended crown providers in Cabo San Lucas, as well as links to more resources to help you make the decision to visit for your crown work.
Phenomenal Savings:
Crowns (teeth): Cabo San Lucas vs. Western Average
| | | |
| --- | --- | --- |
| North American Average | Cabo San Lucas Average | Savings Percentage |
| $1,218 USD ($1,615 AUD, $1,732 NZD, $1,644 CAD, €1,136 EUR, £951 GBP) | $500 USD ($652 AUD, $712 NZD, $643 CAD, €423 EUR, £374 GBP) | 59% |
From this chart, you can see the massive amount of money you'll keep in your pocket when you make the short trip to a Cabo San Lucas dental clinic for your crowns. But that's just the beginning. We offer many special promotions and discounts on a continuous basis. Here's a few: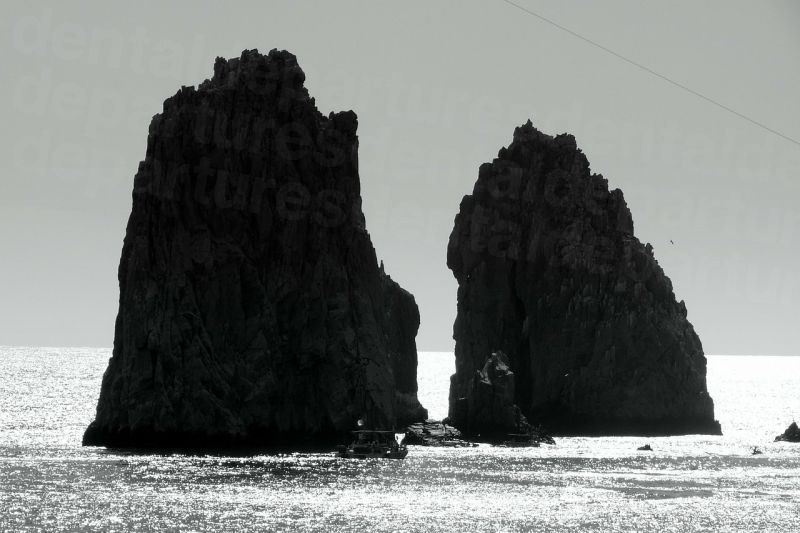 10% off for Elks Lodge members : We offer special savings to all Elks Lodge members.
US Veterans 10% Discount : We honor the service of our American military personnel with a 10% discount.
Canadian Military 10% Discount : In the same way, we honor the service of Canadian veterans with the same discount offered to US soldiers.
Happy Hanukkah : Seasonal offering for our Jewish and non-Jewish Hanukkah celebrators.
Christmas Special Promotion : Merry Christmas special promotion!
Our Recommended Partner Clinics:
Cabo San Lucas Dental is a 5-star rated facility, based on feedback from our past clients we have referred to the clinic for crown work. Dr. Jorge Arciga opened the clinic over three decades ago, establishing as an early leader and standard-bearer of Western-standard dental care in Cabo San Lucas.
Consider our No Worries Warranty - Cabo San Lucas Dental for guaranteed results!
Dental Station is another 5-star dental provider. We're proud to refer our clients to this modern, clean, international-oriented facility. With our No Worries Warranty - Dental Station , you can rest easy knowing the results of your crowns are guaranteed to be great.
Dental Santa Fe opened up its doors in 2005. Since then, it has built its reputation over 12 years of excellent service and high-quality work. When you take advantage of our No Worries Warranty - Dental Santa Fe , your dental crowns are 100% guaranteed to meet all of your expectations!
When you're looking for affordable alternatives for your crowns, Cabo San Lucas' top Dental Departures partners featured here offers so much in terms of savings and results-oriented work. Visit the clinic profiles linked above for real-life reviews from patients, virtual tours of the facilities, photos of the clinics inside and out, dentist educational and training backgrounds, and more. You can also chat with our online staff, available 24/7 to help answer all of your questions regarding dental work in Cabo San Lucas!