Los Algodones offers high quality dental service at a price lower than the US and Canada. These clinics are verified by Dental Departures. We perform background checks such as onsite visits, verification of dentists' qualifications, and validation of their professional memberships help dental tourists.
Simply Dental 's main goal is to provide advanced and comfortable treatment to all patients. You'll feel relaxed with its spa-like atmosphere. The clinic complies with stringent sterilization processes. It offers Preventive Care to specialized treatment like Dental Implants, Cosmetic Dentistry, Orthodontics, and Root Canal Therapy. The clinic is composed of dentists who are specialists in Implantology, Oral Surgery, and Restorative Dentistry with certification from the American Dental Association (ADA). They create a customized treatment plan based on the patient's needs.
Castle Dental is dedicated to providing superior oral care to local and international patients. The clinic follows strict sterilization procedures based on the recommendations of the American Dental Association (ADA). It offers specialized procedure like dental implants. The dentists handling the treatment are experts in Implantology and Oral Surgery who are well experienced in various procedures. They cover treatments such as crowns, bridges, and dentures.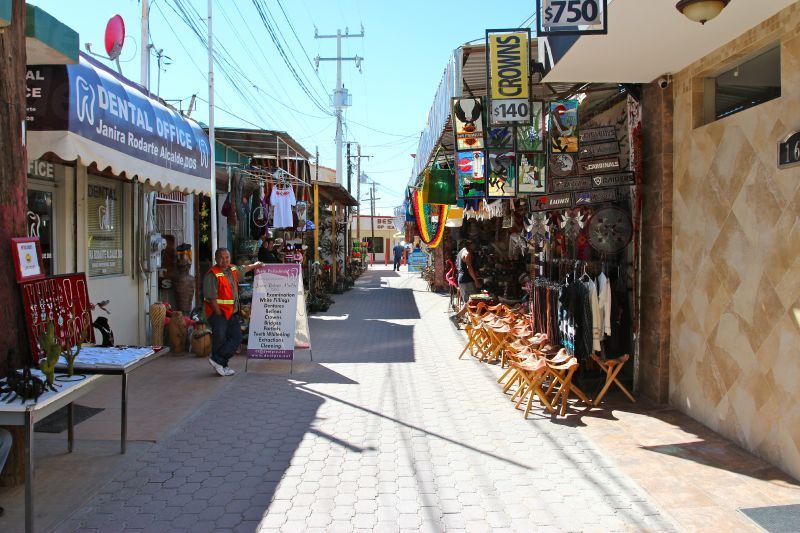 Dr Sonia Edeza Morales clinic helps patients achieve optimum oral health by means of Preventive Treatment, Restorative Dentistry, and Cosmetic Dentistry. Treatments include Dental Implants, Root Canal Therapy, Gum Contouring, Veneers, Crowns, Bridges, Fillings, and Dentures. The head dentist strives to offer advanced treatment by taking additional dental courses and attending training programs.
The clinics offer dental tourism wherein they assist patients from abroad with treatment and travel. They provide free shuttle service, travel arrangements, and other free service. Visiting a clinic that offers this extra service will help you experience a convenient dental trip in Los Algodones.
Visit a clinic in Los Algodones and find out if All on Six is the best option for you. All on Six is a dental procedure that replaces the entire teeth in the upper or lower jaw with just 6 implants. The dentist will perform a complete examination, review your dental/medical condition, and discuss the details of the treatment. Upon confirmation, the All on Six will be placed in your jaw with temporary teeth. After the healing period the substitute teeth will be replaced with permanent ones.
All on Six in Los Algodones is inexpensive compared at home. Getting this treatment here will save you thousands of dollars. Here's the estimated price of All on Six compared to your home country.
All On Six Price: Los Algodones vs. other countries
| | | | | | |
| --- | --- | --- | --- | --- | --- |
| | USD | CAD | GBP | AUD | NZD |
| Price in Los Algodones | USD $12,500 | CAD $16,872 | GBP 9,760 | AUD $16,569 | NZD $17,777 |
| Other countries | USD $30,000 | CAD $40,493 | GBP 23,425 | AUD $39,767 | NZD $42,664 |
Visit our quality-checked clinics in Los Algodones for All On Six Implants. Los Algodones offers dental tourists treatments that are lower compared at home. Get in touch with our Customer Service to book an appointment.