Wondering if it's a good idea to undergo the All-on-4® treatment concept? Pattaya clinics make a prime location to get the dental procedure done because the quality is high and the prices are low.
First Off, What Is the All-on-4® treatment concept?"
If your missing a tooth, then the way to replace it is to have an implant inserted into the jawbone. An artificial tooth can then be mounted on top of this implant. Now, that doesn't mean you need a separate implant for every tooth.
The latest technology can allow just four implants to support an entire set of replacement teeth (either on the top or bottom of the mouth). Hence the name, the All-on-4® treatment concept.
These implants are made of titanium and gradually fuse with the bone over time. What this means is that you will have a strong foundation to support a full arch of artificial teeth.
How To Select A Clinic
Start off by reading reviews. This is the best way to determine if a clinic either goes the extra mile to meets its customers needs or just gives poor service. You will find many to read online, including on our clinics' pages. Don't forget to look at the clinic's before and after pictures. Pattaya' dentists often display their work online.
Next check dentists' qualifications. They should have a dental qualification from a top Thai (or international) university. Also, they should be certified by Thailand's dental council.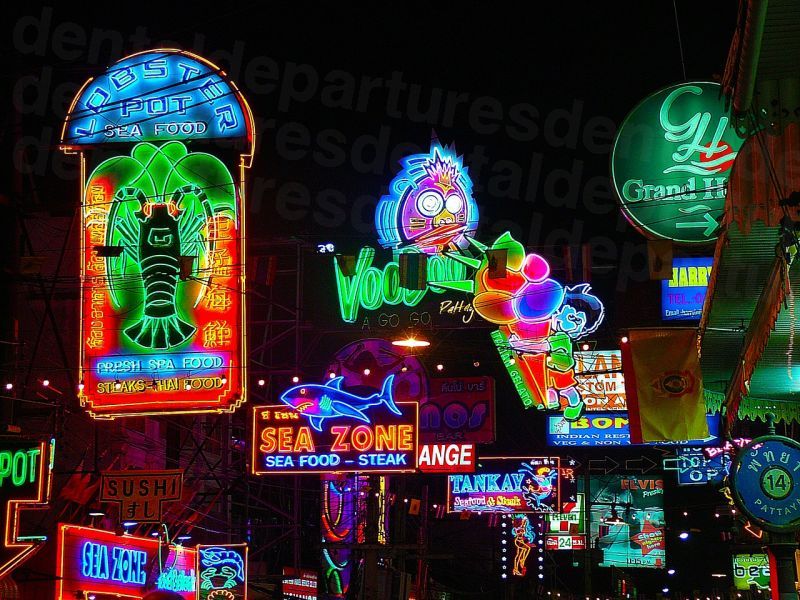 Don't forget about experience levels. Your dentist shouldn't be a rookie, either in dentistry in general or in implant procedures.
Lastly, make sure the clinic is designed with western patients in mind. This means the staff should speak fluent English, and the facility should be modern, clean, and spacious.
Our Recommendation
The Dental Design Center is an extremely well-reviewed clinic in Pattaya. It has received over 300 reviews, with most being positive. Not only that, it has passed our comprehensive verification process, with includes confirming dentists' qualifications, a site visit, and interviews with previous patients.
The center is run by Dr. Ken Kasidis. He is an excellent dentist with qualifications from Thailand and Australia.
Competitive Prices
Another reason that we recommend The Dental Design Center is because of its affordable prices. You can save a massive amount in Pattaya on the prices compared to Australia, New Zealand, and many other countries.
| | | | |
| --- | --- | --- | --- |
| | Price in Australia (AUD) | Price in Pattaya (AUD) | Savings (AUD) |
| Treatment Price | $27,200 | $10,500 | $16,700 |
| | | | |
| --- | --- | --- | --- |
| | Price in New Zealand (NZD) | Price in Pattaya (NZD) | Savings (NZD) |
| Treatment Price | $29,200 | $11,200 | $18,000 |
These are massive savings that can cover the cost of your entire holiday and leave you with heaps left over.
Get started now y contacting our Customer Care Team today.