In recent years the beautiful tropical island of Penang, Malaysia, has become a popular dental tourism destination for many people, from countries such as Singapore, Hong Kong, Australia and New Zealand, and from even farther afield. They visit to undergo elaborate dental restoration treatments that would be very costly at home, such as All on Six dental implants – which Penang's dental clinics offer for a fraction of the price.
In Penang, they have a choice of many modern clinics equipped with state of the art equipment, offering the latest in dental care and aimed at dental tourists. Here at Dental Departures, we work with great clinics in Malaysia, so you can get dental care that is reliable and affordable.
The Neoh Dental Surgery offers a comprehensive range of general and specialist dental services to local and international clientele. Located in Jelutong, Penang, it was established in 2004 by Dr Neoh Kim Bok, an associate of both the Malaysian and American Dental Associations, The Surgery is equipped with advanced technologies, including panoramic x-rays and 3D/CT scanning for accurate diagnoses and treatment plans.
Governed by the Malaysian Ministry of Health, its specialist services include dental implants, bone grafts and root canal treatments. The Neoh Dental Surgery, manned by a friendly, English-speaking team, is open until 9pm Monday to Friday, and until 6pm on Saturdays. Check out its web pages for more information about the Surgery and to view before and after photos of successful All on Six implants.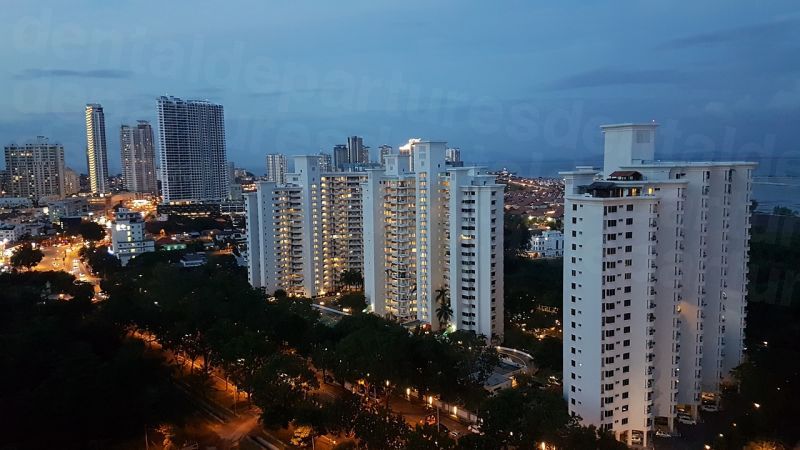 Here are some examples of the much lower costs that can be expected having such top-quality dental work undertaken over 5-7 days at the Neoh Dental Surgery, Penang:
Implant Supported Overdenture, removable (with 6 implants)
AUD $4,559 - 9,116 (NZD $4,891-9,780, SGD $4,803-9,605, HKD $26,740-53,471) compared with
AUD $23,462 (NZD $25,172, SGD $24,722, HKD $137,625) in your home country.
Implants Supported Porcelain Bridge, Full Arch (with 6 implants)
AUD $9,116-18,232 (NZD $9,780-19,560, SGD $9,605-19,210, HKD$53,471-106,943) compared with
AUD $37,116 (NZD $39,820, SGD $39,108, HKD $217,711) in your home country.
That represents savings of over 70%!
Moreover, Dental Departures assure you of the best price. Should you find your dental procedure with the Neoh Dental Surgery, on the same dates at a lower rate on the internet after you have booked, we will match it. This is because, as well as checking the cost of treatment, we have vetted Neoh Dental Surgery's dental services and dentists' background via a rigorous assessment process, to ensure that they meet or exceed internationally accepted standards.
Having your All on Six implants in Penang at the top-class Neoh Dental Surgery at an affordable cost, offers a unique opportunity for high-quality dental healthcare combined with a relaxing holiday break.
If you have any questions about All on Six implants in Penang, please contact our Customer Care Team who will be happy to provide further information.
Or, please get your personalized quote today, free of charge.