In Australia and New Zealand, the average price of dental implants is AUD $5,098 / NZD $5,238. In comparison, the average cost of the treatment in Thailand is AUD $2,512 / NZD $2,788. As you can see, you can cut the cost of the treatment in half by heading to one of the top dental implants clinics in Thailand. Here are our recommendations:
BIDC
The Bangkok International Dental Center, as the name indicates, is located in Bangkok. The clinic is among the leading dental facilities in Thailand, offering cutting-edge dental technology, along with a comfortable and relaxing environment for all patients. The clinic is known for catering to international patients, and they offer all the amenities a dental tourist could need. The clinic is easy to access via public transport, which makes it a great option for people travelling to Thailand from abroad.
Despite all these features, BIDC keeps the cost of dental treatments low. For instance, you can get dental implants at the clinic for AUD $2,335 / NZD $2,592. The multi-storey building and extensive number of dental chairs means no log waiting time or long queues.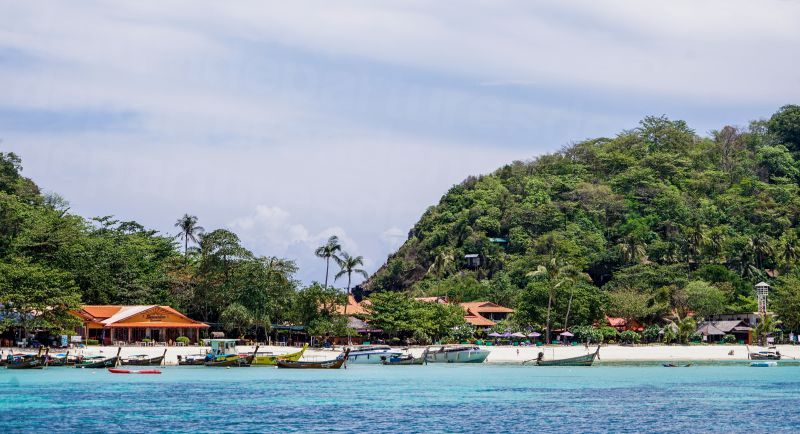 Bangkok Smile Malo Clinic
This clinic is also located in Bangkok, on Soi 5 Sukhumvit. The clinic is housed in the Med Asia Healthcare Complex Building, and is easily accessible. The sprawling dental complex houses state-of-the-art dental technologies. With a highly experienced team of dental experts, the clinic offers a wide range of dental treatments, including root canal, mouth reconstruction, and of course, dental implants. The staff at the clinic is cooperative and bilingual, so communication will not be an issue for you.
The Bangkok Smile Malo Clinic intentionally keeps prices low for all treatments, in an effort to attract more international patients. The cost of dental implants at this clinic is AUD $3,019 / NZD $3,351.
Sea Smile Dental Clinic
This clinic follows the best practices in dentistry, ensuring all patients receive high-quality dental treatments. This clinic is part of the Malo Clinic Partnership, offering an extensive variety of procedures at low prices. For example, the cost of dental implants at the Sea Smile Dental Clinic is AUD $3,019 / NZD $3,351. The clinic has received numerous awards and is certified and accredited.
So, as you can see, the dental implants cost Thailand offers is low at the top clinics. Feel free to check out the top dental implants clinics Thailand listed above.