Malaysia offers high quality and affordable teeth fillings along with a wide range of other inexpensive treatments. Malaysia has invested heavily in medical and dental facilities and training in recent years and now welcomes a robust number of dental tourists to its main centres of Kuala Lumpur , Penang and Johor Bahru .
Teeth Fillings in Malaysia
Dental fillings and other treatments can be accessed at low prices from verified clinics in Malaysia. Dental Departures has researched the options and compiled a list of clinic profiles, where you can see the details of teeth filling treatment including before-and-after photos, reviews, and other information.
Dentists in Malaysia are highly-qualified and restore your decayed teeth with fillings made of high-quality materials. As a result of the excellent care, many Dental Departures patients have left positive reviews for clinics in Malaysia. These are some of the most popular clinics:
Imperial Dental Specialist Centre is located in Kuala Lumpur and specializes in smile design, implants, and orthodontics. This clinic offers a range of treatments including fillings for which it uses the latest technology. Its team of internationally trained dentists has certification from the Royal College of Surgeons in the UK, the International College of Dentists, the World Federation of Laser Dentistry, among other organizations.
Dentalpro Dental Specialist Centre is located in Kual Lu mpur , where it offers general dentistry that includes fillings, scaling and polishing, children's dentistry, gum treatment, orthodontics, oral surgery, and restorative treatments. The clinic uses modern technology such as intra-oral cameras, digital x-rays, air-jet polishers, ultrasonic scalers, and sterilization units. The dentists have certification from organizations such as the Royal College of Surgeons of the UK.
Procare Bangsar Dental Surgery was established in 1985 and is situated in Kuala Lumpur. It offers general dentistry and specialized treatments. The dentists are highly-qualified and some are certified by the Royal College of Surgeons of Edinburgh, the Malaysian Dental Council, and other organizations.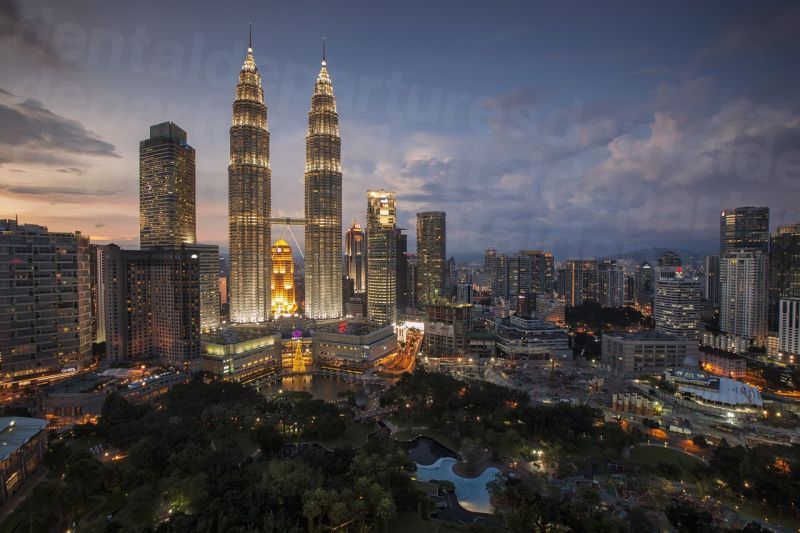 The Price of Fillings in Malaysia
Fillings in Malaysia are likely much more affordable than in your home country as shown in the comparison table below:
| | | | | | |
| --- | --- | --- | --- | --- | --- |
| | AUD | NZD | USD | CAD | GBP |
| Price in Malaysia | $28 | $30 | $21 | $28 | £16 |
| Other countries | $266 | $286 | $201 | $271 | £157 |
Getting Started
View the recommended clinics in Malaysia that offer low-cost teeth fillings. When you are ready to book an appointment clinic in Malaysia, you are invited to contact the Dental Departures Customer Care Centre by phone, email, or online chat. Or you can book directly online through us; it's free!
Sources:
GOVERNMENT INVESTS $7.3M IN MALAYSIA MEDICAL TOURISM SECTOR. International Medical Trade Journal. 14 December 2017.
https://www.imtj.com/news/government-invests-73m-malaysia-medical-tourism-sector/" target="_blank
Malaysia. Lonely Planet. https://www.lonelyplanet.com/malaysia" target="_blank
Dental Health and Teeth Fillings. WebMD. https://www.webmd.com/oral-health/guide/dental-health-fillings#1" target="_blank