Do you require any kind of dental work, but are put off by the high prices of dental care? Are you looking for affordable dental clinics? Bogota, the capital of Colombia offers you low priced dental care that will take care of all your dental requirements.
With dental clinics galore, the city is a dental tourism hub. You can enjoy a holiday in Colombia, take in the charms of the city, enjoy the cuisine and the cultural attractions and also get your teeth attended to.
What kind of dental work can you get in Bogota?
The dental clinics in Bogota usually have a team of dentists who can attend to all your dental needs, simple or complex. Some of the procedures available are:
Fillings

Extractions

Restorations

Dental Implants

Restoration with four implants

All on 6

Crowns

Bridges

Root canal

Plaque and stain removal

Mouth rehabilitation

Veneers

Teeth whitening and bleaching

Teeth cleaning

Maxillofacial surgery
The clinics are modern, use state of the art equipment, have the latest diagnostic machines, use computers for imaging and usually have in-house labs. The dentists are highly qualified and experienced as well. If you look for dental work reviews, Bogota will rank high among your search results. Whether you go to Bogota for a holiday and decide to get some dental work done or you plan your trip around your dental work, you can take advantage of the affordable rates at the dental clinics.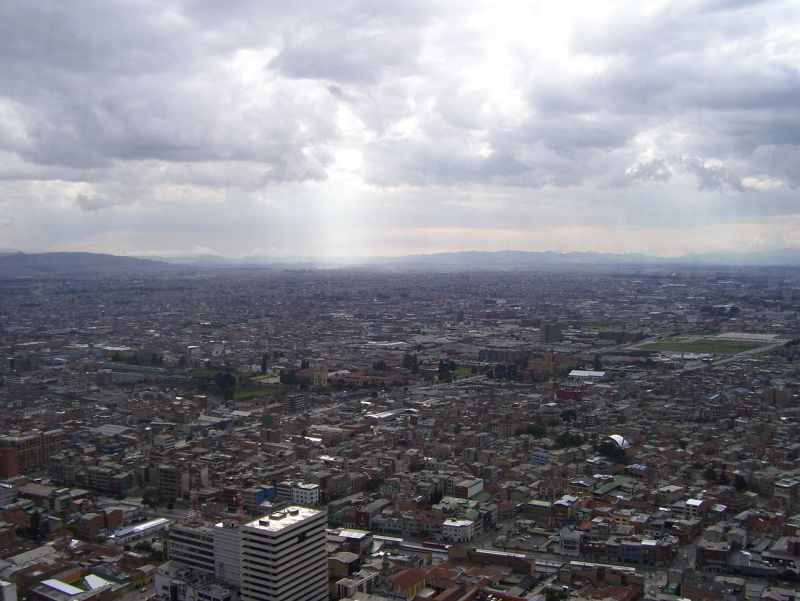 What are the prices for dental work in Bogota?
Dental clinics in Bogota are reasonably priced. While the cost of each procedure is different, you can save between 50 and 80 percent of the costs across the board. To give you an example, a full mouth restoration that would cost you US $24,000 (AUD 30,468 NZD 33,326, £18,739, €20,355, CAD 30,129) in an advanced western country would cost you an average of only US $8,000 (AUD 10,156, NZD 11,110 £6,247, €6,784, CAD 10,042) in Bogota.
Teeth whitening that would cost US $658 (AUD 870, NZD 894, £500, €594, CAD 858) would cost you only US$260 (AUD343, NZD374, £194, €220, CAD333) in Bogota for the same kind of care and treatment.
Recommended dental clinics in Bogota
If you are a dental tourist and traveling away from your home for low-cost dental care, you still want safe and sure treatment. At Dental Departures we ensure your safety by vetting the clinics and verifying the qualifications of the dentists. Some of the top dental clinics in Bogota are:
Dentica by Cristina Suaza – this clinic offers all kinds of dental work whether extraction or root canal, whether crowns or veneers, whether implants or dentures.
Julio Oliver Gonzalez – general dentistry, cosmetic dentistry, oral rehabilitation and more are offered at this clinic that has a team of specialist dentists.
Oralimagen – located in Medellin, this advanced dental clinic has a team of highly skilled dentists in all specialties like orthodontics, periodontics, oral maxillofacial surgery or even simple dental work.
What's Next?
Book with Dental Departures at any of these dental clinics in Bogota and maintain your oral health.