Checkout our clinic profiles and read the All On Four Implants review. Guadalajara has bunch of clinics that provide treatments at lower prices.
All On Four Review: Guadalajara Dental Clinics
Proclinic Dental clinic is situated in Jardines del Bosque, Guadalajara offering high quality treatment, modern facilities, and qualified professionals. It provides a wide range of services such as General Dentistry Oral Surgery, Endodontics, and Orthodontics. Treatments include dental implants, crowns, dentures, bridges, extraction, fillings, and laser teeth whitening. The clinic is equipped with ultramodern facilities that follow proper sterilization process. The treatments are handled by specialists in Oral Rehabilitation, Implantologists, and Periodontics.
Dentall clinic is located in Jardines de la Cruz providing superb dental service at an affordable price. It covers Preventive Treatments, Cosmetic Dentistry, Digital Smile Design, and other specialized treatments. You'll be handled by specialists in Prosthodontics and Oral Surgery who are well experienced in dental restorations.
The clinics in Guadalajara are screened by Dental Departures. Background checks such as onsite visits, verification of dentists' qualifications, and validation of their professional memberships. They provide dental tourism where they assist international patients with treatment as well as with travel. They also offer hotel discounts, free transport service, and travel tips.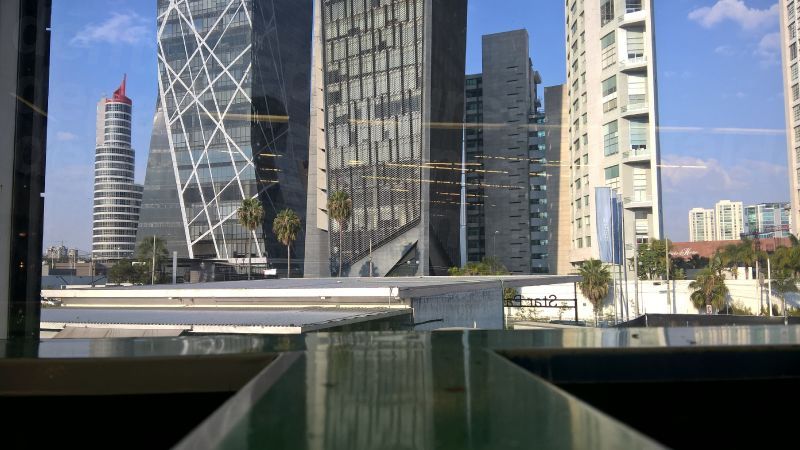 Visit a clinic in Guadalajara on your holiday and know if All on Four is right for you. The dentist will conduct a comprehensive examination and evaluate your dental/medical condition. Once it is determined that you're a good candidate for the treatment, the dentist will plan, prepare, and place the All on Four implants into your jawbone with a temporary teeth. After the healing period, the temporaries will be replaced with permanent teeth. Your dentist in Guadalajara will inform you on how to maintain your teeth with implants. Practice good oral hygiene and get regular dental checkups to achieve optimum health.
Price of All on Four Implants
All on Four Implants in Guadalajara is inexpensive than the US and Canada. You'll get big savings on your dental treatment in this Mexican city.
Price Comparison of All on Four Implants
| | | | | | |
| --- | --- | --- | --- | --- | --- |
| | USD | CAD | GBP | AUD | NZD |
| Cost in Guadalajara | USD $7,974 | CAD $10,763 | GBP 6,226 | AUD $10,570 | NZD $11,340 |
| International | USD $20,533 | CAD $27,715 | GBP 16,033 | AUD $27,218 | NZD $29,201 |
Consult a dentist in Guadalajara on your holiday. The dentist will create a personalized treatment plan that suits your needs. Discuss your concerns and feel free to ask questions. Clinics in Guadalajara offer dental implants that are comparable at home. They use the same process and materials in creating dental implants.
Find out more about the treatment by reading the All On Four Implants review. Guadalajara dental clinics will restore your missing teeth with high quality treatment at a fraction of the price you'd spend at home. See our clinic profiles, look at the dentists' background, check the prices, and avail of exclusive discount. Find a clinic that offers All on Four Implants in Guadalajara and book an appointment with the help of our Customer Service Team.