If you are visiting Budapest and in need of an emergency tooth filling, review Hungary's best dental clinics with Dental Departures to get top-quality at a great price.
Situated strategically on the banks of the beautiful Danube River, Hungary's Capital City, Budapest is an idyllic spot for locals and visitors alike. Hungary's gorgeous scenery, ancient architecture, and rich culture are just a quick flight or train ride away for Western Europeans, and easily accessible for visitors from North America, Australia, or New Zealand, although the journey times will be longer.
How is the quality of the dental care in Hungary?
In the centre of Europe, Hungary has long been a destination for people from neighbouring countries to visit for dental work. It always had a good reputation, which has grown in recent times as dental tourism has become popular. If you're in need of a tooth filling, the dentists here are highly-skilled and the clinics are incredibly modern, but which one do you choose?
With an plethora of options and new clinics opening continuously, as part of our service to our clients, Dental Departures has removed the nuisance of scouring the internet for the best clinics, listing only quality verified facilities you can rely on; all in one place.
We perform background checks on all our clinics, confirming dentist qualifications and professional memberships, as well as publish past patient reviews. You can review this information under each listing, which gives you a clearer picture about the facility and enables you to make your own choice.
Why waiting to see your dentist for an emergency filling until you return home when you can easily source a quality clinic in Hungary and get your tooth without delay? Sensitivity or pain may detract from your enjoyment, so why be uncomfortable for the duration of your break?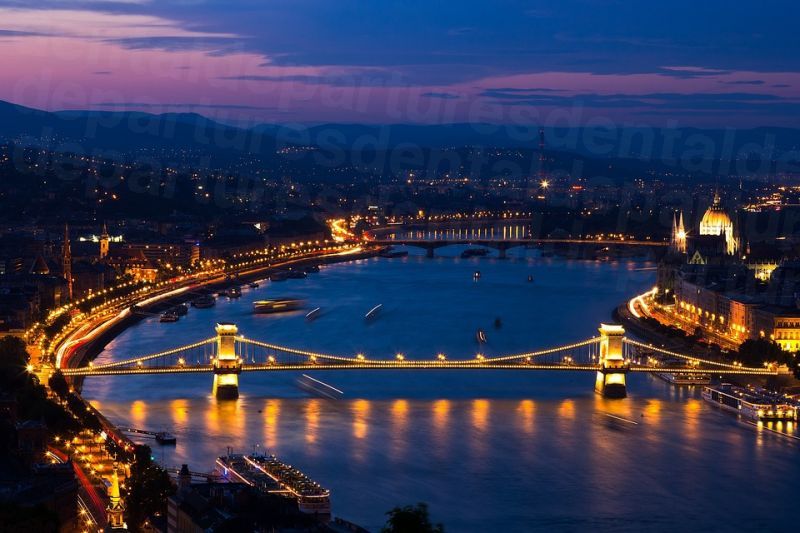 How much are dental fillings in Hungary?
| | | | | | | |
| --- | --- | --- | --- | --- | --- | --- |
| | UK £ | EUR € | US $ | CAN $ | AUS $ | NZ $ |
| Fillings price - home | 157 | 187 | 200 | 270 | 260 | 280 |
| Fillings price - Hungary | 50 | 60 | 64 | 86 | 85 | 91 |
Take a closer look at Hungary's dental fillings prices at these popular clinics, based in the capital city, Budapest:
These clinics highlight the very best of dentistry in Hungary. Airy, bright and contemporary clinics provide a secure and peaceful environment that calms frazzled nerves. CAD/CAM and other high-tech equipment ensure diagnoses and treatments are quick, effective and accurate. Dentists who have been trained across Europe deliver general and specialist treatments that are of a fine quality and low-cost.
Check out the listings on our site for an emergency dental filling in Hungary and book your appointment online, or speak to our Customer Care team for more information or assistance.