Did you know that the way to San Jose, Costa Rica, is paved with amazingly affordable dental treatments? They didn't tell you that in the song. It's true, Cost Rican destinations such as San Jose are now the ultimate places for Americans and Canadians that seek sensible and affordable solutions for expensive dental prices back home. Find the best clinics in Costa Rica with our root canal reviews in San Jose.
Are people really visiting Costa Rica for dental work?
It is true, thousands of Americans each year are now visiting Costa Rica to take advantage of the amazing low-cost treatments on offer. Americans are tired of the liberties taken by clinics back home who charge such extortionate prices. Located just a short flight for the USA, San Jose is a very popular tourism destination in its own rights, but is also home to some world-class dental clinics with prices that are simply stunning. Take your time to peruse root canal reviews in San Jose when you want to find a bargain.
Root canal work in Costa Rica is a massive 65% cheaper on average, depending on which clinic you choose, and with a sundrenched holiday-style environment, you can have the dental tourism vacation of a lifetime.
Root Canal Reviews in San Jose
On the Dental Departures website, we have listed some of the best clinics in San Jose for you to take advantage of. The clinics all have online reviews from former patients that will give you the true lowdown of each clinic. When you want to find a reliable dental clinic in Costa Rica, our root canal reviews in San Jose are the perfect place to start.
All the clinics we list have a world-class atmosphere and facilities, appealing to a wide range of Western clientele, mainly from the USA, Europe and Canada who come here to take advantage of the quality and the prices. The most highly-recommended clinics on the DD website are: Costa Rica All on four , Prisma Dental , Clinica Mario Garita - The Dental Experience , DentaVac Dental Clinic , and Natural Smile Costa Rica.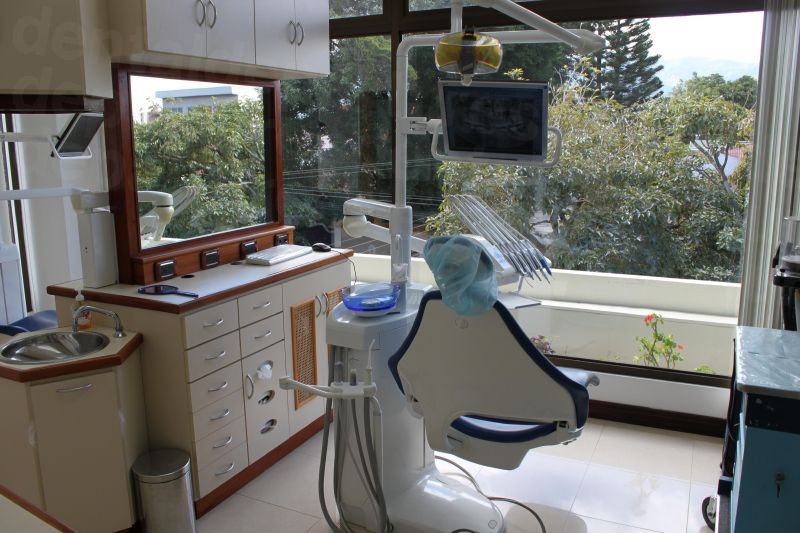 Root Canal Prices in Costa Rica
If you are thinking of visiting San Jose in Costa Roca to take advantage of the high-quality treatments and low-cost prices, we have some of the best root canal prices you will find anywhere in the world. Here are the prices in Costa Rica for root canals: US $ 500 (CAN $627; UK £384; Euro €428; Aus $631; NZ $672), compared to the prices in the US $ 1,275 (CAN $1,636; UK £954; Euro €1,133; Aus $1,660; NZ $1,706). The prices offer unbeatable value, which is why Costa Rica is seen as a popular option for dental tourism.
Please take your time to research our root canal reviews in San Jose, Costa Rica, when you are scouring the internet for viable options for your dental treatments. The prices for dental treatments in the USA and Europe have forced people to seek our places such as Costa Rica, so make sure you take advantage of these great prices. Any questions about root canals at one of our San Jose clinics ? Get in touch with Customer Care, who are always happy to help.