Are you in need of good teeth cleaning while on your holiday in Hungary? Well good for you because we at Dental Departures are more than willing to provide you with a
teeth cleaning dental clinics list! Hungary
is a wise choice for your holiday if you're looking to get your teeth cleaned as well. Affordable accommodation, affordable dental rates and high-quality dental service and most of all, a European holiday that will make your heart melt.
So for your quality clinics, here are the best Hungary has to offer!
Batorfi Dental Implant , Fedasz Dental Clinic and Evergreen Dental are located in Budapest, offering contemporary facilities and top-notch cleaning procedures.
If you choose to have your teeth cleaned at Evergreen Dental then avail their offered accommodation promotions:
The clinics above have been verified by Dental Departures to be up to par with world health standards. We assure you that each clinic has been thoroughly and personally examined by our Dental Departures team to provide you safety and security. We check for quality as well as affordability in these clinics, prioritizing for you an affordable cleaning cost. Hungary will surely be a breeze with us by your side.
Teeth cleaning procedures in Hungary
Teeth cleaning makes sure your dental health is at its paramount potential. Procedures for teeth cleaning usually involve scaling, for the removal of plaque and tartar build-up on our teeth, as well as root planning, to ensure our gums are healthy as well. Teeth cleaning may involve teeth whitening as well, to eliminate unappealing stains on our teeth.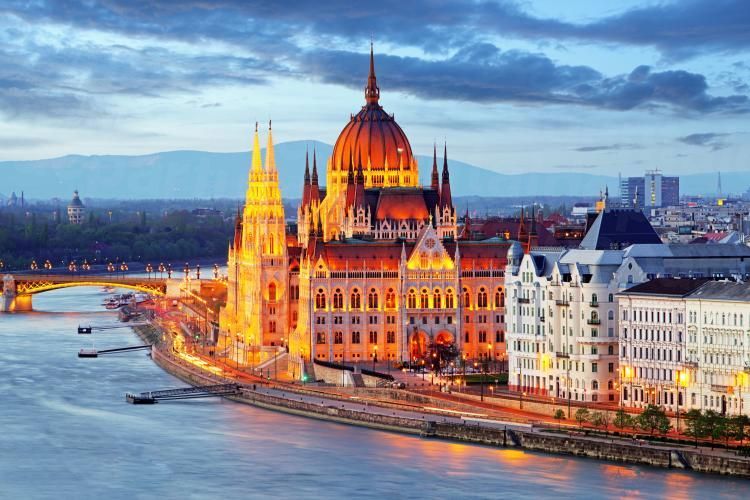 The savings you will get in Hungary!
Want to save 40.5%? The rate for teeth cleaning may vary from clinic to clinic, but essentially, they are much, much more affordable than the procedures offered by clinics at home. Here is a price table to see the rates of teeth cleaning compared to prices in clinics in other countries.
| | |
| --- | --- |
| USA | $ 126.00 VERSUS $ 75.00. Saving $ 51.00 |
| EURO | € 109.00 VERSUS € 65.00. Saving € 44.00 |
| UK POUND | £ 96.00 VERSUS £ 57.00. Saving £ 39.00 |
What Hungary has to offer for your vacation!
Hungary is a wonderful place to explore and discover much of the world's undiscovered places of beauty. Most of Hungary's countryside is scenic, idyllic places, untouched by development, so a stroll or a ride through these places will be like going back to a time of peace and nature.
Urban sites in Hungary are also as exemplary; Budapest is one of the most beautiful places you've ever seen, filled with historic architectural buildings that boast Hungary's entire aesthetic as a country. You can take a dip in their vast thermal baths or see Lake Balaton, the largest lake in Europe. You'll have plenty of things to do Hungary, Dental Departures assures you of that.
We hope that we've helped you out with this teeth cleaning dental clinics list. Hungary should be a holiday that's memorable and stress-free; so come and book with us now—with Dental Departures, you're as safe as you can be.