If you are dealing with missing teeth, affordable dental implants are available not too far away. Denpasar, Bali, Indonesia is home to a number of clinics that offer high-quality dental implants at low prices. You can replace your natural teeth with a sturdy alternative, without risking your dental health and at the same time getting the functionality and feel your natural teeth provide. When it comes to dental implants, before and after photos Denpasar 's top clinics share on Dental Departures can go a long way towards helping you make an informed decision.
You can see for yourself the impact the treatment has on the jawline and teeth of the past patients instead of taking a gamble, and set realistic expectations from the treatment. However, you might still wonder if making the trip to Denpasar for dental implants is worth your while. Well, in terms of cost, you will realize that this option can pay rich dividends.
Save 70% on Dental Implants
The average cost of dental implants in Australia and New Zealand is AUD $1,505 / NZD $1,545. In comparison, the average dental implants cost Denpasar 's clinics charge is AUD $432 / NZD $474. In absolute terms, you are saving over 70% on the price of dental implants, savings which are hard to ignore. Now, you may state that dental implants aren't the most expensive dental treatment Down Under. In that case, you can always receive dental implants in Denpasar when you are vacationing in Bali.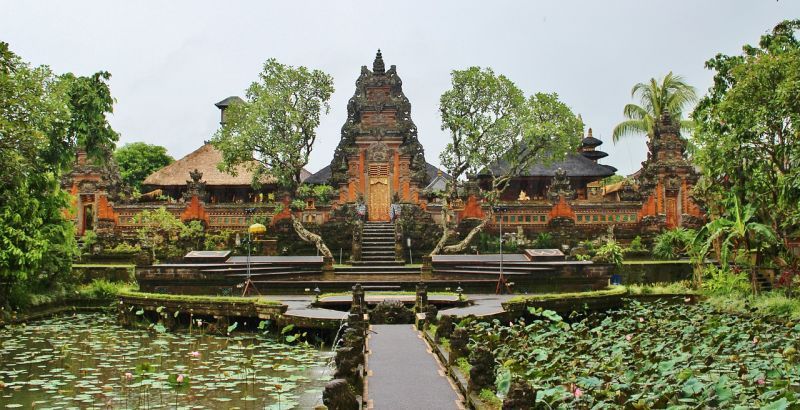 After all, Bali is one of the top tourist destinations around the world. People from across the globe travel to Bali for vacations every year and if you are planning a trip as well, you can opt to get for dental implants while you are there. The best part is that even the most renowned clinics in Denpasar keep prices low:
Enjoy a Holiday
As mentioned above, Bali is among the most well-known tourist destinations in the world. Among the many attractions you find here are white, sandy beaches, and a tropical climate that is perfect for tourists. Moreover, you can explore a number of water-based activities. There are plenty of dining, shopping and entertainment options on offer as well. You will be able to recover from the procedure and return home feeling fresh and completely relaxed. Since you are saving money on the treatment, thanks to the low dental implants cost Denpasar's clinics charge, you can easily enjoy a short vacation.
So, without further ado, check out the top dental clinics, patient reviews and before and after photo's Denpasar's clinics have available on our site – and speak to our Customer Care Team to find out more, or book an appointment.