Here's a glimpse of what you can get from your dental trip to Bangkok.
A trip to Bangkok is a good opportunity to get a new set of dentures because the quality is comparable in western countries. Just like at home, Full Dentures are used when all of the teeth in the upper and lower jaws are missing. On the other hand, Partial Dentures are used when there are remaining teeth.
In processing your dentures, there are two options, you can get conventional dentures or immediate dentures. Conventional dentures are worn few weeks after extraction. Immediate dentures are created in the laboratory before extraction. Since bones and gums shrink during the healing period, immediate dentures require adjustment to fit in your mouth. This is the reason why immediate dentures is considered as temporary solution, while waiting for the conventional dentures.
Dentures Review: Bangkok Dental Clinics
Take a look at the quality-checked clinics for dentures in Bangkok :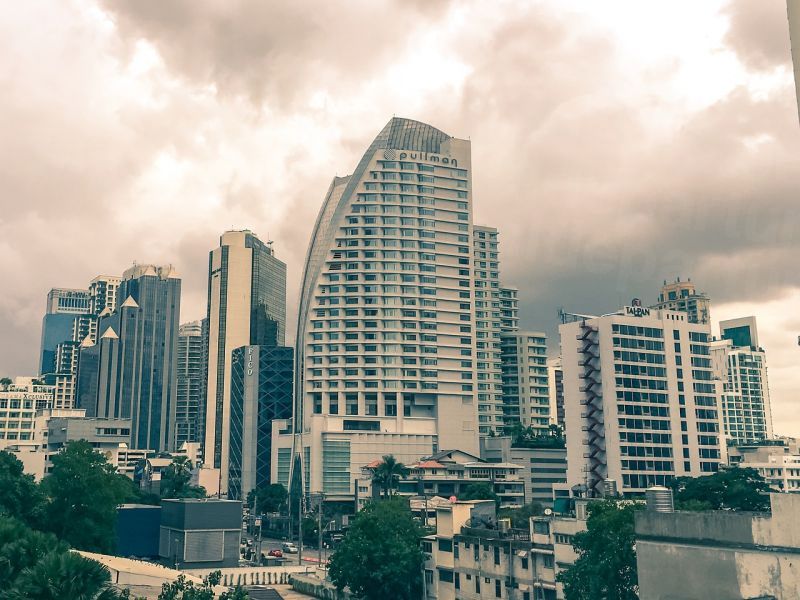 Bangkok International Center is the leading dental clinic in the region equipped with state-of-the-art technology. It is accredited by the Joint Commission International (JCI) and the International Organization for Standardization (ISO). It has won various awards that include the Best Service Provider – Prime Minister Export Award by Royal Thailand Government. The clinic has an onsite laboratory complete with 3D CT scan, digital x-ray, lasers, and dental implant technology. It covers an array of treatment that include dentures, crowns, bridges, dental implants, veneers, root canal therapy and many others. BIDC has topnotch specialists in Prosthodontics, Implantology, Cosmetic Dentistry, and Periodontics certified by organizations like the American Board of Prosthodontics.

Bangkok Smile Malo Dental Clinic is recognized as the leader in Dental Implantology and Fixed Oral Rehabilitation. This clinic is also certified by the International Organization for Standardization (ISO) and the Joint Commission International (JCI). Bangkok Smile Dental Clinic is equipped with onsite laboratory that creates quick dental work. It has specialists in Periodontics, Prosthodontics, Oral Surgery, Endodontics, and other fields. They are members of the American Board of Oral Implantology and Implant Dentistry, the Royal College of Surgeons in Ireland, University of London, the International Congress of Oral Implantologists, and other organizations. The specialists are highly skilled in dental restoration such as crowns, bridges, dentures, dental implants, veneers, laser teeth whitening and other treatments.
Price of Dentures:
Dentures in Bangkok is significantly lower than Australia, New Zealand, and UK. Look at the price comparison below.
Estimated Price of Dentures
| | | | | | |
| --- | --- | --- | --- | --- | --- |
| | AUD | NZD | USD | CAD | GBP |
| Price in Bangkok | AUD $541 | NZD $580 | USD $408 | CAD $551 | GBP 319 |
| Other countries | AUD $2,386 | NZD $2,560 | USD $1,800 | CAD $2,430 | GBP 1,405 |
Replace your dentures for less in Bangkok while on a vacation. Check out our dentures review, Bangkok top clinics, and other information about the treatment. Get in touch with our Customer Service to book an appointment.