If you are dealing with missing or broken teeth for any reason, dental restorations with implants can enable you to restore the natural look and feel of your teeth. However, the cost of the treatment in Australia and New Zealand can be quite prohibitive.
If you are seeking an affordable All-on-4® treatment concept, Bangkok can be the perfect dental tourism destination. So, how much money can you save by taking the trip?
Affordable All-on-4® treatment concept in Bangkok
This dental implant procedure is among the most expensive dental treatments you can opt for in Australia and New Zealand.
Down Under, the average cost of the procedure is AUD $33,910 / NZD $34,841. In comparison, the average cost that specialists in Bangkok offer is AUD $14,443 / NZD $15,994.
As you can see, the cost of the procedure in Bangkok is close to 60% lower than the amount you would have to spend on the treatment back home. To maximize the value you get from affordable dental work, review Bangkok's top clinics so you can select the right one for your needs.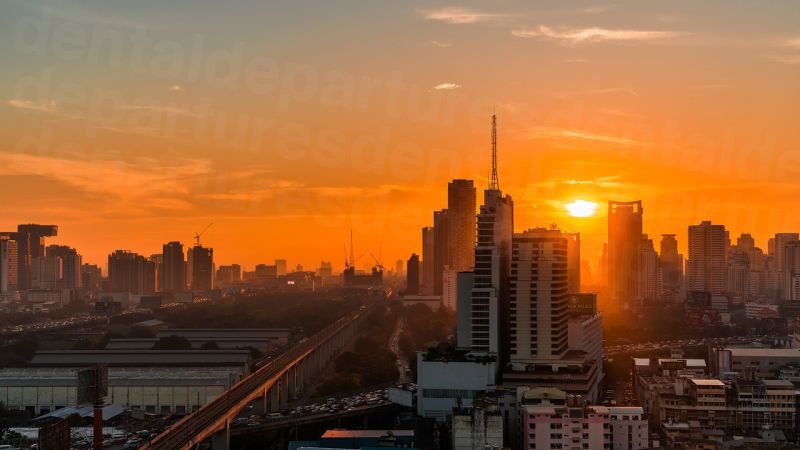 No Compromises on Quality
Given that you are saving over AUD $20,000 on the treatment, you might assume that you have to settle for inferior quality. Rest assured that the top clinics in Bangkok are on par with the leading dental facilities in Australia and New Zealand. This means that despite the low cost of the All-on-4® treatment concept in Bangkok, you don't have to compromise on the quality of the procedure.
Even the leading clinics in Bangkok keep prices low, including:
Enjoy a Vacation
Thanks to the massive savings on offer, you can enjoy a vacation while you are in Bangkok. You will find a great environment to have fun. No wonder why Bangkok is among the leading tourist destinations in the world, offering a wonderful amalgam of great sights, smells, and sounds. You can recover from the treatment in the city, with the savings enabling you to offset the cost of staying in and travelling to and from Bangkok.
Even with a lengthy vacation, you will still be spending less money, including the cost of your dental treatment. Review Bangkok's top clinics so you can choose the right clinic for the treatment.
The Bottom Line
The bottom line is that if you are seeking replacement teeth without breaking the bank, the best approach is to travel overseas.
Bangkok is among the best dental tourism destinations in the world, ensuring you will have a great time there, both in terms of dental care and a nice holiday.
To get started, reach out to our Customer Care Team here.