Are you considering going on a dental tour for affordable dental fillings? Rocky Point might just be the place for you. Dental Departures, assure you that in Rocky Point, you'll be getting the same high-quality service you would get from those luxuriant, top of the line clinics from home—but for only 37% of current prices in most other countries!
How much do fillings cost?
Does saving 63% sound worthwhile? Most dental care rates in local clinics from our countries demand such overpriced rates, but in Rocky Point, you'll find the rates for fillings friendlier and much more accessible. Dental tourists from all over the world come to Rocky Point just to shy away from the expensive dental care in their countries. To see just how affordable fillings are in Rocky Point, take a look at the table below.
| | |
| --- | --- |
| USA | $ 201.00 VERSUS $ 75.00. Saving $ 126.00 |
| AUSTRALIA | $ 262.00 VERSUS $ 98.00. Saving AUD$ 164.00 |
| CANADA | $ 258.00 VERSUS $ 96.00. Saving CAN$ 162.00 |
Which reputable clinic provides the best fillings?
There are plenty of clinics in Rocky Point for you to choose from, but to get the best fillings from clinics you can be safe and secure with, choose only the ones we from Dental Departures recommend. And for your fillings in Rocky Point, we recommend the one and only Dental Esthetic Design.
Dental Esthetic Design
This clinic is found in Rocky Point, and run by Dr. Julio A. Colorado whose qualifications include a degree in dental aesthetics. Dental Departures have verified Dental Esthetic Design's capability of providing you with the best fillings in Rocky Point. We do personal background checks, securing that the hygiene and safety standards of the clinic are up to par with world health standards. To decide for yourself if this clinic is for you, why don't you read a current fillings review? Rocky Point offers you this clinic.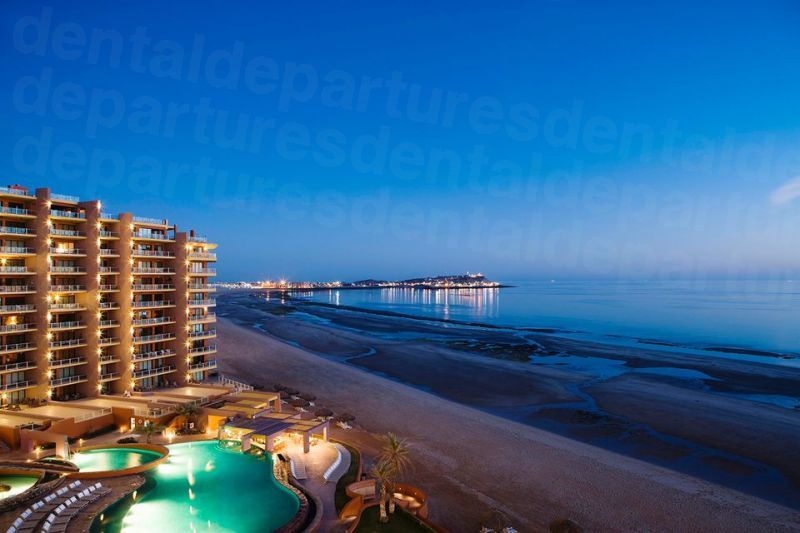 How are fillings done?
Fillings are materials used to fill up fractures or holes in a tooth, restoring its anatomy and prevent further damage either from use or bacterial infections and decay. During the procedure, the doctor examines your teeth to see the extent of the damage. An anaesthetic is administered and then the dentists will remove the debris from the tooth and clean it thoroughly to prepare for the filling. The fillings are then placed in the hole, smoothed and polished.
There two kinds of dental fillings you may choose from:
a.) direct fillings are material that can be filled directly to the tooth. They may be made of amalgam, composite resin, resin ionomer, and glass ionomer.
b.) indirect fillings require some more time, as they are made in a lab prior to the procedure. They may be made from gold, porcelain or base metal alloy.
For your accommodation in Rocky Point, you can avail the luxurious services of the Peñasco del Sol Hotel & Conference Center for a more convenient stay in Rocky Point. You can search for alternative accommodations if you want; just go to Dental Departures booking and see the available hotels and inns in Rocky Point, Mexico that we recommend.
Now you know what the best clinics is among the reputable dental clinics in Rocky Point. So what are you waiting for? Come and book with us now through Dental Departures!