The reasons why so many Americans now make Mexico their first port of call for their dental treatments is purely down to offering top-quality treatments with prices that are approximately 60% cheaper. With so many dental clinics to choose from in Mexico, it is extremely important to circumnavigate through the average to get to the top-quality clinics. You can research online for verified patient reviews in Puerto Vallarta, Mexico, to find clinics that merge quality and price?
Using the Internet to Find a Bargain
When you need to find a hotel for your holiday or a local restaurant with guaranteed quality, using online reviews on the internet has become a real lifesaver. This is a great way to find quality. The dental tourism industry is no different. Dental Departures is an online website hub that specializes in researching dental tourism destinations from across the world to find alternatives to the high prices we find in dental treatment centers across the affluent nations in the Western World.
At Dental Departures, we have thoroughly research every destination in Mexico and have sifted through vast multitudes of reviews in Puerto Vallarta to find you some unbeatable deals. The online reviews we read were all from former patients of each clinic, so we could be sure of the authenticity of the reviews. This has given us an invaluable insight into the dental scene not only in Puerto Vallarta, but the rest of the world.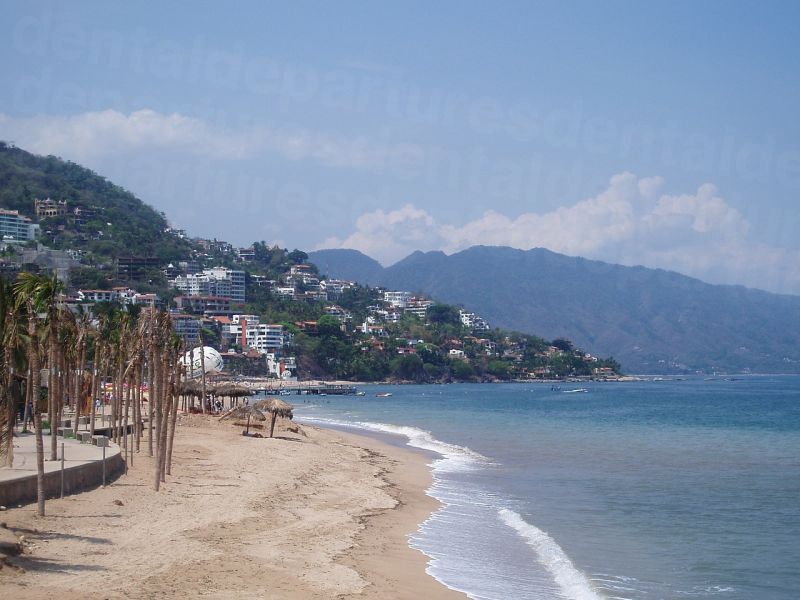 Top-Notch Puerto Vallarta Dental Clinics
One thing we have learned from researching all the reviews from former patients is that Puerto Vallarta is one of the most popular areas in Mexico for dental tourism. Situated on the coastline of the Pacific Ocean, Puerto Vallarta is the perfect place to enjoy a sun-soaked dental tourism vacation.
Please take your time to view our recommended dental clinics in Puerto Vallarta:
Odontoklinik
Grupo Odontologico Integral - Puerto Vallarta
International Dental Center PV
Costs of Full-Arch Procedures in Puerto Vallarta
We have pulled out all the stops to bring you the best choice of clinics in the Puerto Vallarta region, and also some of the cheapest prices online. The prices for full mouth restoration treatments in Mexico is 62% cheaper on average than in the USA. Here is a solid cost example on what you might pay in Mexico for a full-arch procedure: US $ 10,000 (CAN $12,696; UK £7,688; Euro €8,722; Aus $12,788; NZ $13,645), compared to the prices in the US $26,000 (CAN $33,431; UK £19,382; Euro €23,130; Aus $33,910; NZ $34,841).
When searching online to find reviews in Puerto Vallarta that will give you an insight into the best choice of clinics in the region, please take your time to view the Dental Departures website. We have already done all the research for you so you can make a well-informed decision without much hassle.