Take your time to research dental crowns reviews in Hanoi to find a good quality clinic that offers fantastic prices like you wouldn't believe!
Discovering Vietnam
Vietnam is really coming into its own as a popular holiday destination. Over the past couple of decades, countries such as Thailand, the Philippines and Indonesia have been the most visited holiday destinations in South-East-Asia for Australians, New Zealanders and Europeans. In the past few years, Hanoi and Vietnam has started to attract more tourists than over the past 20-years combined. The nation has some beautiful countryside and jungles, stunning cities and colorful culture.
Vietnam is also now becoming a prominent player on the dental tourism scene, with some of the most cutting-edge dental clinics in SE-Asia and lots of positive dental crowns reviews. in Hanoi, we can help you to find a top-quality clinic without all the pfaff.
Dental Clinics in Hanoi
Now we have established that Vietnam is a rapidly-growing dental tourism destination, we now need to find the best choice of clinics that merges top-notch specialists with modern environments and value for money prices. To find out about the highest ranked clinics in Hanoi, visiting websites such as Dental Departures will give you a real insight into making the right decisions.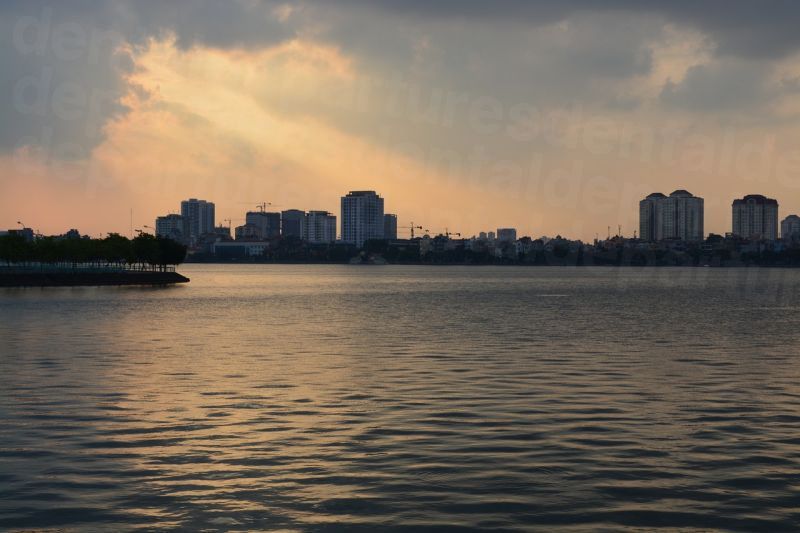 Dental Departures have collated lots of online reviews from former patients of clinics in Hanoi and have compiled a list of the most highly-recommended. We have created this list by using the afore-mentioned online reviews along with expert advice from specialists in the region. These clinics in Hanoi offer dental crowns and merge world-class facilities with a price you can afford. Please see below:
Serenity International Dental Clinic
Minh Thu Dental Clinic - Hoang Ngan Branch
Westcoast International Dental Clinic (West Lake)
Finding a Price That's Right
The savings you can make on dental crowns prices in Hanoi, Vietnam, are some of the largest in the world. The price difference is a massive 79% on average, which is pretty staggering. Here is an example of the prices you can expect to pay for dental crowns in Hanoi:
US $250 (CAN $318; UK £193; Euro €213; Aus $317; NZ $344), compared to the prices in the US $ 1,164 (CAN $1483; UK £863; Euro €1026; Aus $1505; NZ $1545).
If you use Dental Departures to research dental crowns reviews in Hanoi, Vietnam, you will find that the price differences are gargantuan. Although we have historically seen Thailand and Indonesia as market leaders for low-priced dental treatments in SE-Asia, they now have a new competitor. Vietnam is now cementing itself as the next big destination on the dental tourism holiday market and is the ideal location for Aussies, Kiwis, Europeans and Americans who have done their research and know the score.