Find out about root canals in Bangkok with Dental Departures.
Do you want to save huge amounts of money while traveling to Bangkok (Thailand) for your root canal surgery? Then follow our lead! Based on our root canal reviews in Bangkok, here are the top clinics that you should consider.
With 12 years of experience, the Bangkok Smile Dental Clinic Sukhumvit 21 Branch has been providing top notch, state-of-art dental care to patients traveling to Bangkok. The clinic even won the Global People Choice (GPB) award for 2017 from Dental Departures; indicating commitment to and excellence in patient care. At the Bangkok Smile Dental Clinic Sukhumvit 21 Branch , root canals cost approximately AUD 224 (NZD 240; USD 282; CAD 381; GBP 132; EUR 158) which is considerably cheaper than AUD 1,790 (NZD 1,920; USD 1,350; CAD1,822 ; GBP 1,054; EUR 1,259); the estimated prices for the same procedure in other countries.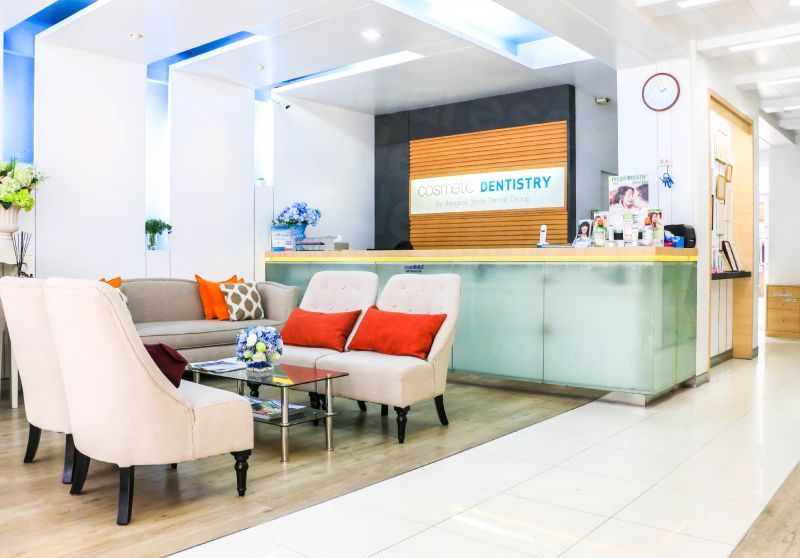 The Bangkok Smile MALO Dental Clinic belongs to the Malo Clinic Group and is located at 14 Soi Sukhumvit 5 (Lertsin 1), Sukhumvit Road, Klongtoey Nua, Bangkok, Bangkok Province. This clinic is specialist in multiple types of dental procedures, including and not limited to root canals. More, as part of the Malo Dental Clinic Group, the Bangkok Smile MALO Dental Clinic offers a comprehensive package of follow-ups post-procedure, as well as regular checkups for patients. Root canals at this clinic cost around AUD 224 (NZD 240; USD 282; CAD 381; GBP 132; EUR 158).
The BIDC is also a GPC Award winner, among all other dental clinics in Bangkok. Patients who come to the headquarters of the BIDC can testify of the personalized care received. BDIC always receives positive reviews from Dental Departures clients not only because of the low rates they offer, but also because of their professionalism, hygiene, use of modern technology and inclusion of the patient in decision-making. Root canals at BDIC cost around AUD 347 (NZD 612; USD 262; CAD 354; GBP 205; EUR 244).
Thantakit International Dental Center
The Thantakit International Dental Center is another top-rated dental clinic in Bangkok. It is located at 1939 New Petchburi Road (Bangkapi Huaykwang), Bangkok, Bangkok Province, 10320 and was also ranked as a GPC winner. For the past 65 years now, the center has been providing excellent dental care in the form of root canals, general dentistry procedures, cosmetic dentistry, pediatric dentistry, orthodontics and prosthetics, just to name a few. Root canals at the Thantakit International Dental Center cost around AUD 300 (NZD 321; USD 226; CAD 306; GBP 176; EUR 211).
Dental Departures makes any destination accessible to you, for low cost dental treatment. Check out the root canal reviews in Bangkok that Dental Departures' patients left, and select your clinic today! You can also contact us to discuss more, in the event that you have additional questions or would like to speak about root canals with a potential dental clinic in Bangkok ! Yes, Dental Departures is happy to arrange that.