Croatia has been highly mediatized in the past few years as an interesting touristic destination. But did you know that you could also travel to Croatia for excellent, quality and affordable dental care? Yes, you read right! If you're looking for a unique, historical and beautiful country in Europe for your dental vacation, come to Croatia. Here are the top rated clinics we recommend, based on our root canal reviews in Croatia.
Dental Clinic Ksaver
One of the top dental clinics in Zagreb, Croatia, the Dental Clinic Ksaver has been excelling in the field of general dental care (including root canals) for the past 38 years. This clinic was the first center for oral health that was ever created country, and it's now a pioneer in dental care for local, regional and international patients traveling to Croatia to get their smiles back.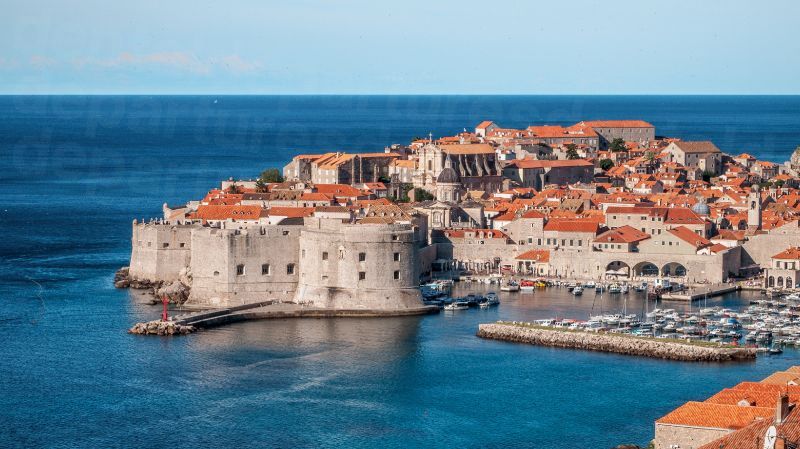 The clinic offers a lot of perks, such as discounted teeth cleaning, free crowns/bridges removal,and free X rays for patients. As for the price of root canals, prices start as low as EUR 70 (GBP 59; USD 75; CAD 101; AUD 99; NZD 107) which is really nothing, compared the prices in other european countries: EUR 1,107 (GBP 625; USD 800; CAD 1,080; AUD 1,060; NZD 1,138)
H-dent Dental clinic
H-dent Dental clinic is located in Rovinj, one of the most beautiful towns in the state of Istria, Croatia. The clinic, which has been in business for close to 28 years, is one of the top rated in that area. The clinic has also received a lot of positive reviews from clients traveling from Canada, USA, Australia, New Zealand, the United Kingdom; and who were facing extremely high bills for dental care and decided to come to H-dent Dental Clinic.
At this clinic, affordability of care is the main driver for patients, and excellence, high standards and professionalism simply complete the package. For a root canal at this clinic, you can spend as little as EUR 50 (GBP 42; USD 54; CAD 73; AUD 72; NZD 77).
artDENTAL
artDENTAL is a state-of-art dental clinic located in Rijeka, Croatia. The clinic is only 5-years old, but has already caught the attention of local and international patients due to its great customer service, dedicated patient care and affordable prices. Root canal prices at this clinic start at EUR 99 (GBP 83; USD 106; CAD 143; AUD 72; NZD 77). Another great dental clinic located in Rijeka, Croatia, is the Smile Studio Dentist Croatia.
Dental Practice Dundjerovic Knez
Renowned dental practice located in Crikvenica, Croatia, this clinic is proud itself in the inclusion of high-tech equipment and state-of-art technology in its daily practice of dental care. Patients who traveled there for their root canals loved the fact that the prices were extremely affordable, in the order of EUR 65 (GBP 55; USD 70; CAD 94; AUD 93; NZD 100).
With Dental Departures, your trip to Croatia is within reach! We offer you a wide variety of dental clinics in the top croatian cities , staffed by board-certified and bilingual dental providers (English and Croatian), ready to be at your service. Select one of our recommended clinics based on our root canal reviews in Croatia, and get started today!