Looking at a location for affordable root canals? Check out our listings to find good-quality dental clinics, prices and root canal reviews in Indonesia.
Search for a reliable clinic in Indonesia
We perform background checks such as on-site visits, verification of dentist qualifications, validation of professional memberships and include reviews from international patients, as well as prices. You can compare the clinic listings easily online and choose the best dentist for your circumstances in confidence.
Bali is the number one destination in Indonesia for our dental patients. Here's some of our top-rated clinics you might want to take a look at:
ARC Dental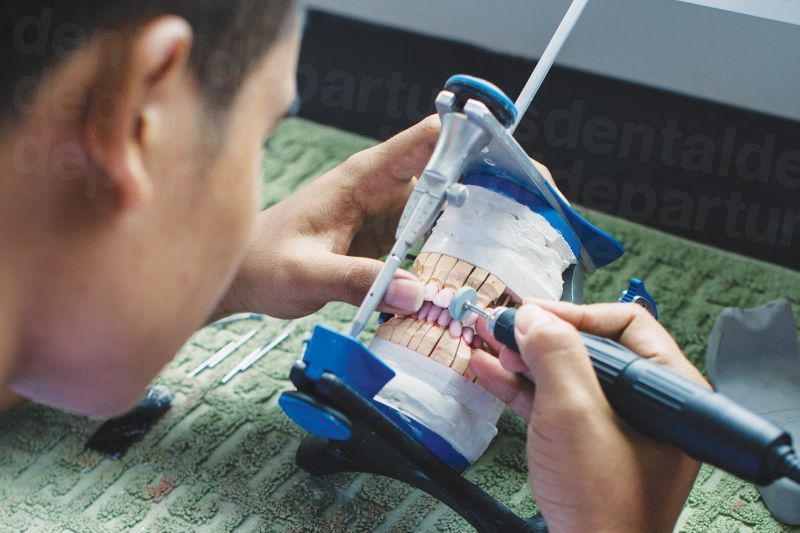 Bali 911 Dental Clinic - Kuta branch,
Bali 911 Dental Clinic – Denpasar
Drg. Syamsiar Adam Kuta Dental Clinic ,
Know if they offer root canal treatment
Find out if they offer root canal treatment. Clinics in Indonesia offer root canal therapy and other specialized treatments such as Restorative Dentistry, Cosmetic Dentistry, and Gum Treatment.
Find a specialist in Root Canal Treatment
The treatment is carried out by a specialist in Endodontics (root canal treatment). If you need to restore your decayed teeth with root canal treatment, it's best to find an expert in this field. He will perform a complete examination of your teeth, gums, and mouth as well as review your dental and medical condition. He will explain the process and use a convenient approach to help you feel at ease during the procedure. Feel free to discuss your concerns. A personalized treatment plan can be prepared for you. Don't hesitate to talk about your fears. Clinics in Indonesia offers Sedation Dentistry to make patients relaxed during the treatment.
Check the facilities
The clinics listed by Dental Departures are equipped with the latest technology in dentistry such as digital x-rays and lasers that delivers efficient service. Some clinics built their own laboratory that produced dental restorations such as fillings and crowns. Visiting a clinic with hi-tech equipment speeds up the treatment process that gives you time to enjoy your holiday in Indonesia.
See the reviews
The top clinics in Indonesia are added to our list because they achieve outstanding reviews from patients from around the globe. This means that they are satisfied with the service of the clinics. They are happy with the treatment and the assistance of the dental professionals.
Find a comfortable place to stay
Find a comfortable place to stay in Indonesia that is near the clinic so you can easily attend your appointment. Most clinics in Indonesia are located in near the hotels and resorts. After your treatment enjoy various activities, taste the local dish, and buy some souvenirs. Spend a wonderful vacation in this popular travel destination and at the same time restore your pearly whites.
Keep in mind these tips and consider the root canal reviews in Indonesia to help you achieve the best results. Find an Indonesian clinic for your root canal with the help of Dental Departures. Contact our customer service by phone, email, or online chat.