With the popularity of dental tourism, Phuket has become a destination of choice for travelers around the world. And even though Thailand had always been known as an exotic destination, the fact that Thailand abounds with excellent, reliable and affordable dental clinics is a huge plus. People can now take care of their health while on vacation in Phuket. If you've been delaying that long overdue root canal, then take the opportunity to do it in Phuket! Here is our selection of the best clinics, based on our root canal reviews in Phuket.
Located in Phuket, Thailand, the Promjai Dental Clinic is the perfect destination for those looking for the ultimate root canal experience in a relaxing and stress-free environment. The clinic is in a popular hub for resorts, and is only a few minutes away (walking) from Patong beach, a beach-resort city on the west coast of the island. There is a lot of entertainment and activities available there during your stay, and at affordable prices! Speaking of affordability, you'd be surprised at how cheap root canals are at the Promjai Dental Clinic Phuket (Patong Beach) : AUD 374 (NZD 401; USD 282; CAD 381; GBP 320; EUR 263), compared to AUD 1,790 (NZD 1,920; USD 1,350; CAD1,822 ; GBP 1,054; EUR 1,259). Would you like to save some money? We thought so too!
The Sea-Smile Dental Clinic - Phuket is a member of one of the greatest dental groups in the world: Malo Clinic Partnership. What does this mean for you? It gives you a guarantee of high quality standards, guidelines and excellence in service. The Phuket branch of the clinic has only been existent for 7 years, and they provide a considerably large amount of variety when it comes to dental procedures. At the Sea Smile Dental Clinic - Phuket, root canals prices start at AUD 224 (NZD 240; USD 282; CAD 381; GBP 132; EUR 158).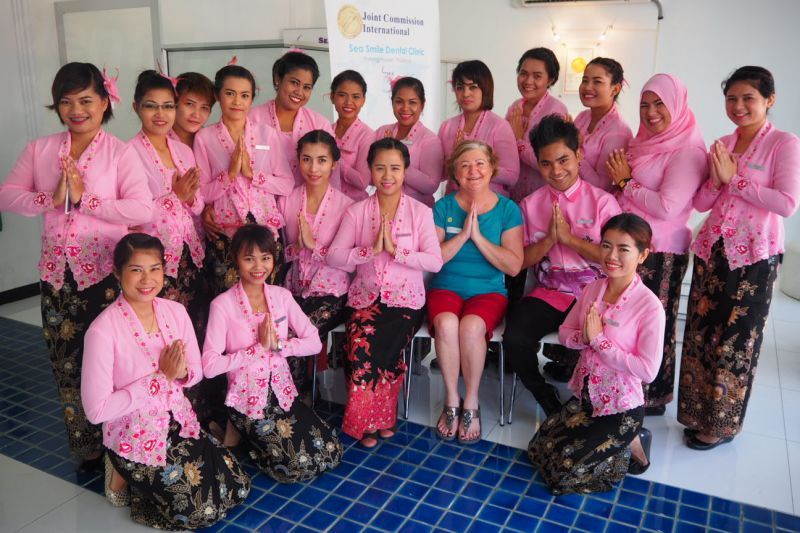 Phuket Dental Signature clinic is located in Patong, in the Kathu district of Phuket. The clinic is a subsidiary of the Bangkok International Dental Center (BIDC), an award-winning facility in the city and the country. This clinic is generously staffed with more than 70 experienced, qualified and rigorously trained providers. And guess what: the cost of dental care is actually cheaper than what you'd pay at home! A root canal at the Phuket Dental Signature would cost you around AUD 347 (NZD 612; USD 262; CAD 354; GBP 205; EUR 244).
Additional clinics that offer great and affordable root canals in Phuket include the A.B. Dental Care Clinic (located in Patong, Phuket) and the Smile Signature - Phuket Branch .
Your smile is your pride, and a happy life starts with a healthy and happy smile. Don't postpone on your happiness. Select the perfect dental clinic – check out our root canal reviews, Phuket dental clinic prices and much more. If you've any questions, don't hesitate to get in touch with our Customer Care Team who will guide you through the process of getting root canals in Phuket.