When it comes to root canal prices Bangkok dental clinics offer some of the most competitive fees in the world. You could save up to 80% on root canal fillings compared to dental clinics in Australia or New Zealand. The combination of quality root canal treatment with affordable care means the number of patients visiting Bangkok for dental care just keeps growing.
What to Expect from a Root Canal in Bangkok
When you need a root canal Bangkok should be on your shortlist of destinations for dental tourism. With so many dental clinics operating here you should find it easy to get an appointment at short notice. Root canal treatment can usually be completed in one appointment, and involves extracting the pulp of your tooth before the cavity is thoroughly cleaned and then filled.
A local anesthetic is necessary to perform the procedure and you may be asked to take antibiotics afterwards to combat any possible infection. If you are experiencing any pain or discomfort, you should check with your hometown dentist before you plan your trip, so that antibiotics can clear up any infection prior to your treatment.
Why Bangkok is a Perfect Dental Tourism Destination
A popular tourist destination in its own right, getting to Bangkok is fairly straightforward. Direct flights from major cities in Australia and New Zealand leave every day, and travelling with a budget airline can mean getting a real bargain on your ticket. Once there, local transport costs are a fraction of what you would pay back home, whether you travel by bus, taxi, or even a tuk-tuk!
The sheer variety of accommodation on offer in the capital means that you can book a room in anything from a luxury five-star resort to a laid-back bed and breakfast. With your travel and lodgings taken care of, you can then turn your attention to all the attractions and entertainment this city has to offer. Visit the 18th-century Grand Palace or the hundreds of temples throughout the town, test your bargaining skills at the Damnoen Saduak floating market, or experience the backpacker hotspot of Khao Shan Road.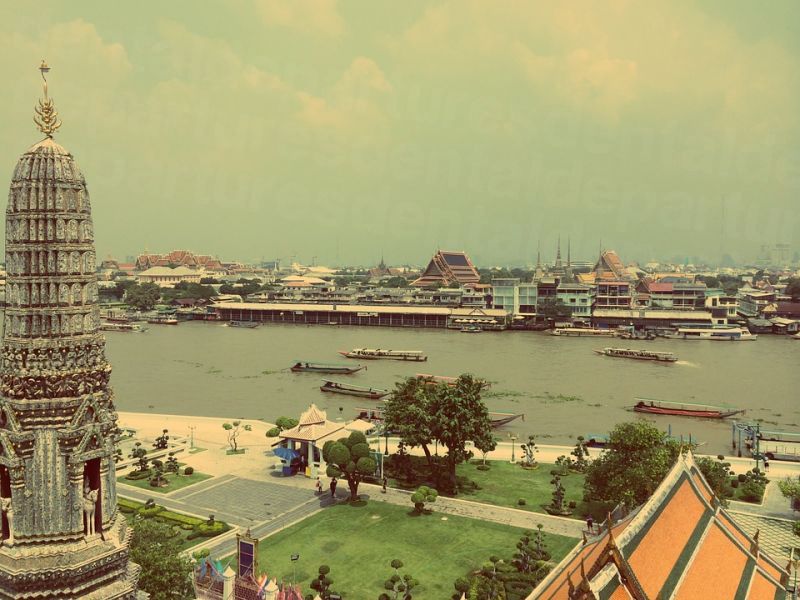 Bangkok's Best Root Canal Dental Clinics
Expect to be spoilt for choice when choosing a Bangkok dentist for your root canal treatment. Thanks to a thriving dental tourism industry more and more quality dental clinics are appearing all over the city. The award-winning Bangkok International Dental Center , JCI-accredited and ISO9001 certified, is a great place to start.
Another top choice is the Bangkok Smile Malo Clinic Headquarters , part of the international Malo Clinic Group which operates in 53 different cities, including Singapore, Tokyo, and Sydney. More options include Smile Signature , whose dentists trained in London and Los Angeles, and The Ivory Dental Clinic , easily accessible from the Huai Khwang underground train station. Also, BFC Dental has a team that specialises in endodontics.
We understand that some people still get anxious about travelling overseas for a root canal and other dental work, but there is no reason to worry if you make the right choices. Call our Customer Care Team to discuss any concerns you might have, then schedule an appointment, or use our simple online booking service here at Dental Departures.