Are You Looking for a Safe Complete Mouth Makeover? Acapulco Offers Exceptional Dental Services
A mouth makeover is also known as full mouth reconstruction and is best described as the process of restoring and rebuilding all the teeth in the upper and lower jaw of the patient. For this major procedure, a general or restorative dentist is needed and the procedure also involves crowns, bridges and veneers. The procedure requires assistance from other dental specialists like periodontists, oral surgeons, orthodontists and endodontists. There are several clinics in Acapulco with various specialists who can perform the procedures necessary for a safe, complete Mouth Makeover. Acapulco dentists have all the right skills and facilities available.
One of the modern dental clinics in Acapulco, Smile Acapulco offers a variety of dental services to both children and adults. The clinic is special in many ways as they provide dental care to your family and work well with your children.
In fact, the clinic has a team of specialists knowledgeable and patient in treating children. The clinic is very creative as they encourage and motivate children to undergo dental treatments. This is achieved by giving them colored fluoride toothpaste and fascinating prizes to make their dental experience fun and great.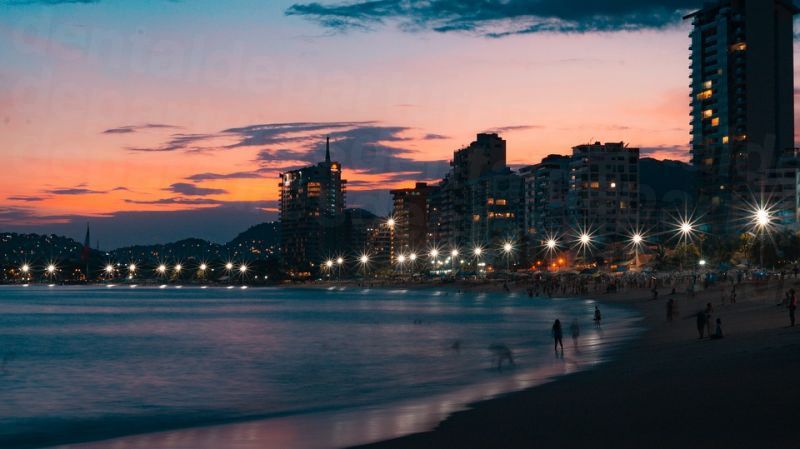 Nevertheless, the clinic is always ready to provide solutions to your dental problems with the use of state-of-the-art technology and skills. The professional and highly-skilled team of dentists will choose the right treatments for a patient to regain their dental health. The clinic complies with the highest standards of hygiene and quality to deliver the following dental services:
Include orthodontics (braces)
Prosthodontics (false teeth)
Endodontics (root canals)
Dental implants.
Dental tourists especially those who came from US and Canadian visit Mexico to undergo more affordable dental procedures and treatments. Some dental procedures may require them to spend thousands of dollars at home. So, to help you find an estimated dental cost, here's the dental veneers price list prepared by Dental Departures. Check out how much you can save in having a mouth makeover in Acapulco, Mexico.
INTERNATIONAL PRICES VS. ACAPULCO, MEXICO PRICE.
PROCEDURE

USD$

CAN$

AUD$

COMPARISON

All-on-4® treatment concept

$26,000.00

$33,431.00

$33,910.00

INTERNATIONAL

$10,000.00

$12,728.00

$12,899.00

ACAPULCO

Dental Crowns

$1,164.00

$1,483.00

$1,505.00

INTERNATIONAL

$500.00

$6,364.00

$645.00

ACAPULCO

Dental Fillings

$155.00

$199.00

$202.00

INTERNATIONAL

$51.00

$65.00

$66.00

ACAPULCO

Dental Implants

$3,913.00

$5,026.00

$5,098.00

INTERNATIONAL

$1,250.00

$1,591.00

$1,612.00

ACAPULCO

Veneers

$1,245.00

$1,599.00

$1,623.00

INTERNATIONAL

$477.00

$607.00

$615.00

ACAPULCO

Root Canal

$1,275.00

$1,636.00

$1,660.00

INTERNATIONAL

$247.00

$314.00

$319.00

ACAPULCO

Teeth Whitening

$668.00

$858.00

$870.00

INTERNATIONAL

$174.00

$221.00

$224.00

ACAPULCO
Acapulco has numerous certified dentists who offer affordable and high-quality dental care in this livable and glamorous city. There are many dental clinics that can provide various dental procedures in Acapulco.
Dental Departures has verified all the clinics and checked their background and expertise to make sure you'll receive a safe complete Mouth Makeover. Acapulco is among the dental tourist destinations with the best-certified clinics and dentists you can choose from. So, book an appointment with one of our quality-checked Acapulco dental clinics now and get a stunning smile you can always be proud of!